Amazon Shoots for Netflix-Level Success with Original TV Shows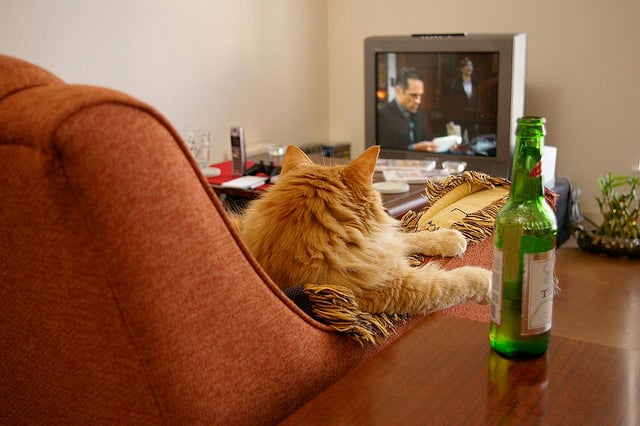 Recent data from Nielsen show that traditional television watching has steadily declined since 2011 for all age groups except 65 and older as pay-TV has its market share eaten away by online streaming services like Netflix (NASDAQ:NFLX) and Hulu LLC. Amazon.com Inc. (NASDAQ:AMZN) is also pouring money into online TV streaming by investing in programming rights and even developing its own original shows.
Amazon's streaming video service comes with its Amazon Prime membership, which, for $79 per year, gives members free two-day shipping. While Netflix outsources the production of its original series to studios like Lions Gate (NYSE:LGF), Amazon created Amazon Studios to produce its own shows like the upcoming comedy Betas.
According to a report from Bloomberg, Amazon is spending between $10 million and $50 million to produce the show, a comedy about a group of twenty-somethings in Silicon Valley trying to create a social media site to compete with Facebook (NASDAQ:FB). Amazon Studios is also working on another comedy, called Alpha House, that will star Bill Murray and John Goodman as it races to get Prime Instant Video to catch up with Netflix.
Netflix, which will report third-quarter earnings on Monday evening, has seen great success with its own original programming that includes shows like House of Cards, Orange Is the New Black, and Hemlock Grove. Several of Netflix's original shows took home Emmy awards this year, including a best director win for David Fincher, who directed the political thriller House of Cards.
Amazon will definitely have its work cut out for it in trying to catch up with Netflix, which has seen its viewership grow at incredible rates. Recent research from TDG forecast that the streaming service's viewing hours will reach 13 billion hours by the end of this year, and double that figure by 2018.
According to the Bloomberg report, Amazon has five shows currently in production: three children's shows in addition to the aforementioned comedies. Amazon is trying to carve out a niche by creating a kid-friendly TV streaming space. The site is also taking ample advantage of online user feedback by asking viewers to leave comments on the pilot episodes of shows the site is thinking about producing. Amazon can receive much more detailed feedback from viewers than traditional TV, and the company uses that feedback to decide which pilots it will turn into series.
Amazon also uses Prime Instant Video to promote purchases from its e-commerce site. Bloomberg pointed out that Amazon doesn't release data on whether it makes money from its original shows, but even if the company doesn't, the site could profit from users spending time and making purchases on Amazon while accessing the site to watch the shows. Amazon has said that, unlike Netflix, it will release one episode per week of its original shows, rather than putting them out an entire season at a time, in order to repeatedly entice viewers back to the site.
Meanwhile, an Amazon TV set-top box may be ready for purchase by the holidays. The rumored set-top box would be used to promote Prime Instant Video and the e-commerce site, but would need to offer Netflix as an app if it expects to compete with rivals like Roku or Apple (NASDAQ:AAPL) TV.
Follow Jacqueline on Twitter @Jacqui_WSCS
Don't Miss: German Regulators to Amazon: Reform or Else.