Amazon's Free Smartphone: Bold or Bust?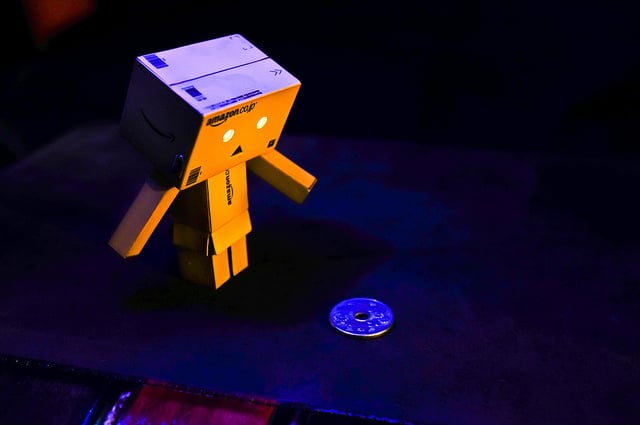 News of Amazon's (NASDAQ:AMZN) free, contract-less smartphone sent ripples through the technology world Friday after two former Wall Street Journal reporters broke the story, but while the concept seems novel, a Forbes report by Mark Rogowsky analyzing the economics of the phone — should it be made available — said the move itself is "pretty irrelevant."

Rogowsky's argument against the phone's success is threefold, starting with the current system in place between mobile carriers and phone makers.
Carriers, he says, literally pay hundreds more to buy a phone from manufacturers than customers do to get a phone from a company like AT&T (NYSE:T) or Verizon Wireless (NYSE:VZ), and the gap is even more prominent at the high end of the smartphone retail market. The cost of parts in these phones is incidental — the "significant gap between what we pay and what the carrier pays has existed since the dawn of the cellular era," Rogowsky writes.
So where do carriers make up for those costs? Contracts. Specifically, as a difference charged to customers in their monthly billing cycles. But by ditching the idea of a contract, Amazon wouldn't have that advantage on its side to recoup costs.

Though the online retail giant could absorb a $1 billion hit on the devices — 5 million smartphones at $200 per phone to manufacture, in the Forbes example – Rogowsky says there's no way Amazon could earn back that money from consumers via apps and music purchases.
Even if Amazon could get its free smartphone project off the ground, the product itself wouldn't be particularly special. The device would instead follow in the footsteps of the Kindle Fire tablets, which are decent but "hit their price points by skimping a bit on features," Rogowsky said in his article. According to his estimates, any device offered by Amazon would have to cost at least $200 for people to be interested, but there's also the question of why consumers should be interested.
The company could possibly look into monetizing its phones through apps, but Rogowsky points out that the retailer would probably be less successful at doing so than Apple (NASDAQ:APPL).
The iPhone maker and Google (NASDAQ:GOOG) both have in-house advertising programs to make money from free apps, but since the Amazon phone will likely be using an open-source version of Google's popular Android operating system, it will only have a limited app selection.
Additionally, it "remains difficult to detect strong evidence that [the Kindle Fire] has led to marked growth in Amazon's sales of digital content or physical goods," something the Amazon smartphone would hope to achieve with a branded device.
The last point in Rogowsky's argument for the phone's impracticality is the kicker: even if Amazon does release a free device, will people care? The company's Kindle Fire, announced with fanfare and aggressively marketed since its launch, only has 10 percent of the tablet market share and is, at best, "a mild success," he says.
One of the reasons the Kindle Fire hasn't done as well is because of its affordability, interestingly enough — research shows that U.S. consumers prefer pricier mobile devices, opting for newer models instead of older ones.

So, will a free Amazon smartphone be able to compete with the bells and whistles offered by iPhones and Samsung's (SSNLF.PK) shiny slate of products? It's hard to say, but the fact that Amazon has never before offered its own phone and is ditching the contract requirement means the company is at least willing to take a risk by trying.