Amid Recent Apple Bump, Execs Sell Stock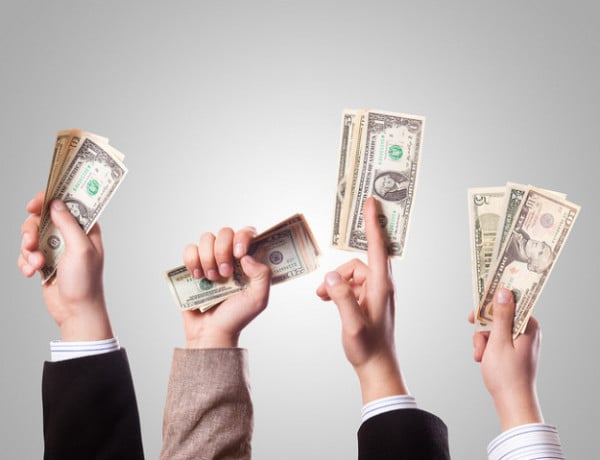 Dan Riccio and Phil Schiller became the latest Apple (NASDAQ:AAPL) executives to cash out some of their company stock reports MacRumors. According to a filing with the Securities and Exchange Commission, Senior Vice President Riccio sold 3,754 shares in 11 separate trades between August 14 and August 16. Senior Vice President Schiller cashed out 37,172 shares of common stock in one sale on August 14.
Both executives benefitted from Apple's recently increased stock price. Riccio earned approximately $1.9 million from his shares that sold for prices ranging from $497.63 to $502.39. Schiller sold his shares for $500 each, earning him a total of $18.6 million.
Schiller's stock sale was the largest Apple executive stock sale since Senior Vice President and CFO Peter Oppenheimer sold about $16.4 million worth of Apple stock on Wednesday, July 24. Like Oppenheimer's transaction, Schiller's stock sale was made in accordance with SEC Rule 10b5-1. This rule dictates that executives must inform the SEC months in advance of their planned stock sale so as to avoid any insider trading improprieties.
MacRumors notes Schiller received 150,000 restricted stock units, or RSUs, in November of 2012. However, even excluding the remaining RSUs that he was awarded in 2012, Schiller still holds a significant amount of Apple stock.
Apple directors Bill Campbell and Millard Drexler also recently cashed out some of their Apple shares. On July 29, Campbell and Drexler sold stock that netted them a combined $13.8 million. On June 24, Apple senior vice presidents Bruce Sewell and Jeff Williams sold some of their stock that earned each of them about $15 million. However, Apple CEO Tim Cook agreed in June this year to have 50 percent of his RSUs directly tied to specific performance targets for Apple stock in a move likely intended to boost investor confidence.
Apple shares closed up $4.42 this Friday at $502.33, after falling below $400 less than two months ago. Here's how Apple closed out the trading week.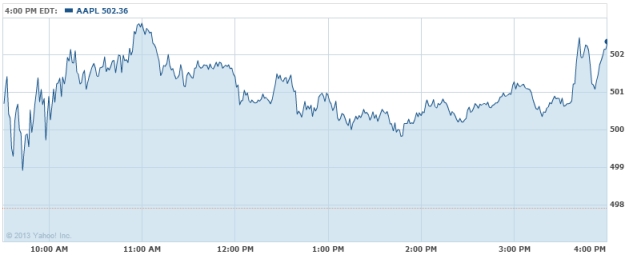 Follow Nathanael on Twitter (@ArnoldEtan_WSCS)