An Apple iWatch Could Appear by Christmas 2014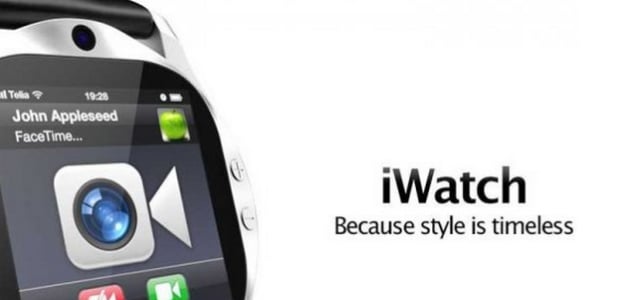 A prominent mobile product designer and wearable tech software expert recently predicted that Apple (NASDAQ:AAPL) will enter the smartwatch market by next year's holiday season. Koru CEO Christian Lindholm made the prediction during a slideshow presentation on Friday, reports GigaOM. Koru is a wearable tech software company based in Finland.
"We'll experience a flood of wearables in 2014," said Lindholm, according to a presentation transcript provided by Koru. "The most hotly anticipated entries will be by Apple and LG, based on curved displays. Expect to see these for Christmas 2014."
A recently published patent uncovered by Patently Apple earlier this month revealed that Apple has developed a new type of OLED (organic light-emitting diode) display technology that may help resolve some of the known problems with typical OLED displays. OLED displays are considered ideal for curved wearable tech products since they can be fabricated on thin, flexible plastic substrates. Corning (NYSE:GLW), the manufacturer of the Gorilla Glass that is used in Apple's iPads and iPhones, has also developed a flexible glass product known as Willow Glass that could be incorporated into a curved iWatch.
Lindholm also suggested that Samsung (SSNLF.PK) and other companies had helped paved the way for Apple's entry into the wearable tech market by whetting consumers' appetites for the devices. "Consumer electronics companies led by Samsung build market awareness," noted Lindholm. "Wearables get transformed through curved displays. Apple enters with a big bang."
Samsung unveiled its Galaxy Gear smartwatch at a media event in early September. By November, the Korea-based electronics company claimed to have sold 800,000 devices worldwide. However, several tech commentators criticized the device for its limited compatibility, features, and apps. According to Reuters, tech reviewer David Pogue described the Gear as "inconsistent and frustrating."
Lindholm also noted that the initial explosion of wearable tech products could lead to "Massive fragmentation as makers drive for proprietary platforms." In this sense, Apple may have a competitive edge over its Android-based rivals due to Apple users' high adoption rate for the latest iOS operating system and a well-established App Store.
Rumors of Apple's so-called iWatch have been circulating ever since a Chinese supply chain source reported that the California-based company was exploring the development of a smartwatch last year. However, Lindholm's bold prediction suggests that Apple's entry into the wearable tech market has become a matter of "when" rather than "if." Here's how Apple traded on Friday.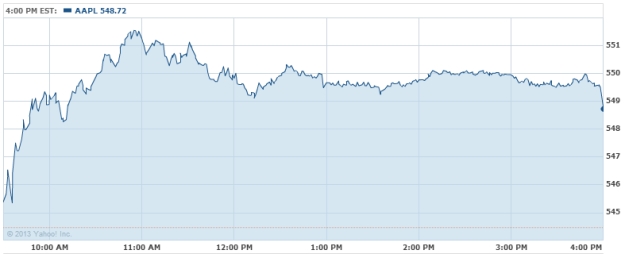 Follow Nathanael on Twitter (@ArnoldEtan_WSCS)
More from Wall St. Cheat Sheet: