Analyst: A Large iPhone Would Be Big in China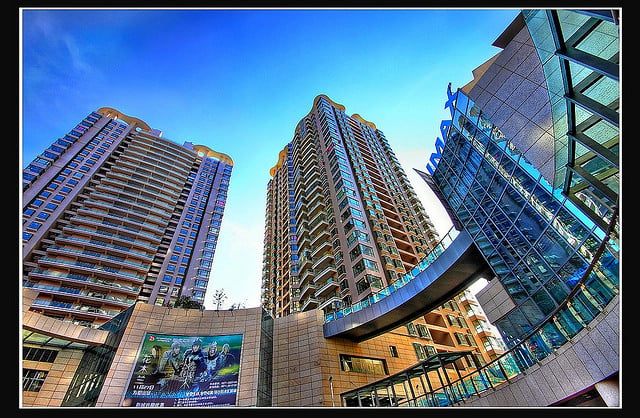 While many analysts are still focused on the effect that a low-cost iPhone 5C would have on Apple's (NASDAQ:AAPL) share of the smartphone market in China, other analysts are already evaluating the potential impact that a rumored larger-screen iPhone could have on the world's largest smartphone market. Cantor Fitzgerald analyst Brian White, formerly of Topeka Capital, believes a larger-screen iPhone could be an additional boost to Apple's sales in this increasingly important market.
In a note to investors, White cited a recent Wall Street Journal report that stated Apple "has begun evaluating a plan to offer iPhones with screens ranging from 4.8 inches to as high as 6 inches." According to White, this report is in line with his own research in China, where he "noticed a growing trend toward consumers purchasing 'awkwardly' large smartphones (or 'phablets') that were often 5-inches or above."
He believes these devices are becoming popular as a fashion statement in China, as well as being viewed as a practical way to consolidate the functions of a tablet and phone. White points out that Samsung (SSNLF.PK) initiated this "phablet" trend with its line of Galaxy Note devices and that many other smartphone makers soon followed suit.
For these reasons, White believes that Apple will release a larger-screen iPhone sometime in 2014. The analyst also believes that Apple's current lack of a larger-screen iPhone may have contributed to the Cupertino-based company's Greater China revenue decline in the third quarter. Apple's third-quarter revenue in the Greater China market fell 14 percent from the same quarter last year.
Although White declined to predict exactly how much a larger-screen iPhone could boost Apple's revenue in China, he estimated that China could have 415 million 3G users by the end of this year. That would be a 78 percent increase over the number of 3G users in China at the end of last year.
With a lower-cost iPhone expected to be released in China this month and a larger-screen iPhone possibly being released next year, Apple may soon see substantial growth in the world's largest country. According to Business Insider, Cantor Fitzgerald has a "Buy" rating and a $777 target price on Apple stock. Here's how Apple closed out the trading week.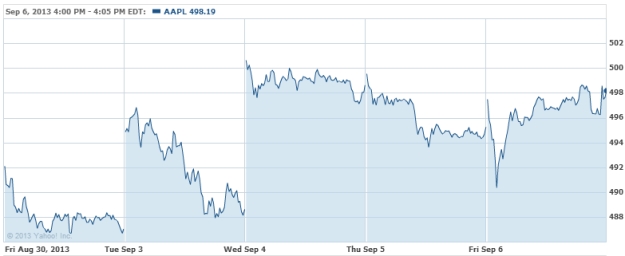 Follow Nathanael on Twitter (@ArnoldEtan_WSCS)