Analyst: Already Strong Consumer Interest in Apple's iPhone 6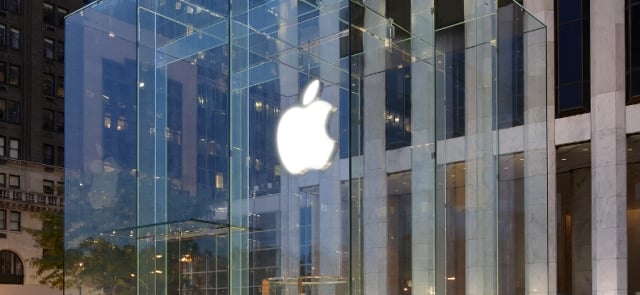 Although Apple's (NASDAQ:AAPL) next iPhone iteration isn't expected to be released for at least another six months, consumer interest in the so-called iPhone 6 is already strong, according to the results of a recently conducted survey. R.W. Baird analyst William Power surveyed 1,000 U.S. consumers last week in order to determine the level of interest in the next iPhone model, reports Barron's.
According to Barron's, Power found that almost 13 percent of respondents said they "might purchase the iPhone 6," while 4.4 percent had definite plans to purchase the device when it becomes available. Based on previous surveys, Powers noted that this qualified as a "solid" level of interest. Last year, 5.3 percent of respondents said that they planned to purchase the iPhone 5S in a survey conducted just before the launch of the device in September. Apple went on to sell 51 million iPhones during the December quarter, an all time quarterly record. It should also be noted that only 34.3 percent of the individuals queried in the most recent survey were iPhone owners.
Not surprisingly, Power found that current iPhone owners were some of the consumers who were most eager to get their hands on Apple's newest iPhone. "Notably, 5S and 5C owners, all of whom purchased their iPhones in the past five months, were the most likely to say that they definitely plan to purchase the iPhone 6, suggesting an ongoing upgrade opportunity [sic]," wrote Power in a note obtained by Barron's.
On the other hand, many of iPhone owners who were on the fence about upgrading to a new device indicated that they were more likely to purchase the iPhone 6 if it had a bigger screen. "Notably, iPhone owners who said 'maybe' to the first question were 67 percent more likely than the average iPhone owner to upgrade if the iPhone 6 has a larger screen," wrote Power according to Barron's. "Current iPhone 5S and 5C owners were 82 percent more likely."
Power also noted that large-screen smartphones, or phablets, are especially popular in Asia and a large-screen iPhone 6 could create "a significant opportunity" for Apple in those markets, reports Barron's. Forrester Research analyst Bryan Wang recently told Bloomberg that around 40 percent of the Android-powered smartphones sold in China have screen sizes of five inches or more.
Recent rumors from Apple's supply chain suggest that the California-based company may be planning to take advantage of the large-screen smartphone trend. Last month, the Wall Street Journal reported a rumor that Apple will release two iPhones with larger screens this year. One iPhone will have a screen over 4.5 inches and the other will have a screen over 5 inches.
Other rumors suggest that Apple's iPhone 6 will feature a more durable display material known as sapphire. Apple acquired a sapphire manufacturing plant in Mesa, Arizona last year and there are strong indications that the company will use this extremely hard and scratch-resistant material as the new protective covering for the iPhone 6.
Follow Nathanael on Twitter (@ArnoldEtan_WSCS)
More From Wall St. Cheat Sheet: