Analyst: Apple and Microsoft Could Merge Within the Decade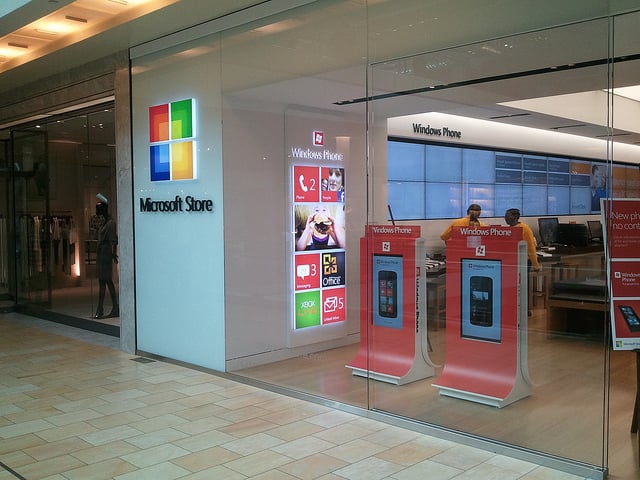 Money Map Press analyst Keith Fitz-Gerald has left many skeptical after saying in an interview with Fox News that he believes the tech world could see a merger between Microsoft (NASDAQ:MSFT) and Apple (NASDAQ:AAPL) in the next five to ten years.
"This is one of those unthinkable but absolutely possible deals," Fitz-Gerald told Stuart Varney in the interview on the Fox Business show Varney & Co. "I think that Apple and Microsoft may not only have to work together for the next few years, but may even see a merger in the next five to ten years from now because they're going to have to take on the Google/Android/Facebooks of the world."
Fitz-Gerald argued that users have been blending their experiences using different platforms and that tech companies will need to create a more uniform platform for all of the tech devices in our lives. Users will eventually demand that devices from different companies have the ability to work together, creating "easy-to-use, functional stuff that is transparent between devices" that will be a necessity for tech companies soon, Fitz-Gerald said.
There's a plethora of reasons that this would likely never happen. First of all, both companies would need to be desperate enough to team up. While Microsoft has been struggling as of late due to its lack of success in mobile, the company will replace CEO Steve Ballmer by August 2014 and at least one executive is hopeful that Microsoft can pull off a successful turn around. If the company manages to land Ford's (NYSE:F) Alan Mulally, one of the top picks on its CEO wish-list, even more people will warm up to Microsoft's chances of catching up with its rivals.
For it's part, Apple isn't having much trouble right now. The company has completely cornered the high-end tech market, continues to dominate tablet sales, and on the verge of a deal with China Mobile (NYSE:CHL), which will give the company better access to the largest smartphone market in the world.
Another problem for the imaginary scenario of a Microsoft-Apple merger is the fact that regulators in both Europe and the U.S. would never approve such a huge merger. Unsurprisingly, Fitz-Gerald hasn't convinced many people that a merger between Apple and Microsoft is in the realm of possibility. BGR added the comments to its "WTF of the week" column and CNET said the idea is an "intriguing theory" at best.
Follow Jacqueline on Twitter @Jacqui_WSCS
Don't Miss: Here's How Microsoft Helped Create Apple's iPhone.