Analyst: Apple Could Double Down on Share Buyback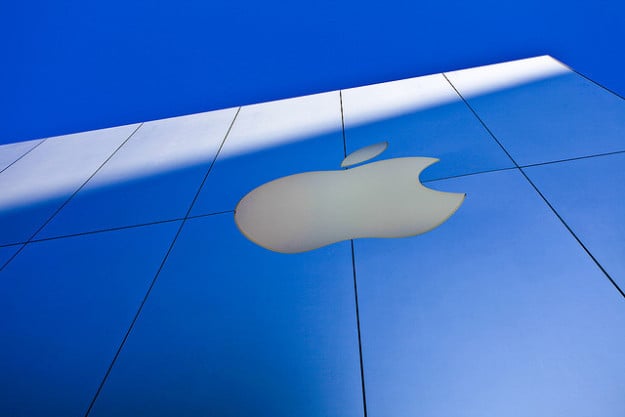 Apple (NASDAQ:AAPL) shares closed out the trading week at $502.33, thanks in part to investor expectations that the Cupertino-based company may soon be expanding its large share buyback program even further. According to the Wall Street Journal, these expectations were stoked by billionaire investor Carl Icahn's recent discussions with Tim Cook in which he reportedly encouraged the Apple CEO to increase the company's debt in order to buy more of its own shares.
RBC Capital Markets analyst Amit Daryanani believes there is a good possibility that Apple will take Icahn's advice to heart. In a note to investors via Barron's, Daryanani lays out the reasons why he believes there is "plenty of potential" for an expansion of Apple's share buyback program.
The analyst notes via Barron's that, "on average large-cap companies have a 2x Debt/EBITDA ratio." However, Apple only has a 0.3x debt-to-EBITDA ratio and an unusually large cash hoard. Daryanani points out that IBM (NYSE:IBM) has a debt-to-EBITDA ratio of 1.3x.
Daryanani notes that Apple could raise its debt-to-EBITDA ratio to IBM's 1.3x level with approximately $55 billion in additional debt. This would expand Apple's current share repurchase program from $60 billion to $115 billion. Daryanani believes that this level of share buyback would increase the value of Apple's stock by approximately $50.
However, Daryanani also notes that even a $55 billion share buyback expenditure would still leave Apple with a below average debt-to-EBITDA ratio in comparison to other "large-cap companies across the board." According to Daryanani's calculations, the average debt-to-EBITDA ratio for comparable companies is 1.8x.
Daryanani observes that Apple could increase its debt-to-EBITDA ratio to the 1.8x average with an additional $90 billion in debt. This would allow Apple to repurchase "170M shares (18 percent of float)," writes Daryanani. This amount of share buyback could potentially increase the value of Apple's stock by $90 notes the RBC Capital Markets analyst.
Here's how Apple closed out the trading week.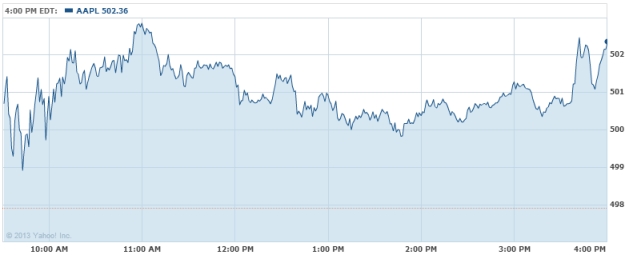 Follow Nathanael on Twitter (@ArnoldEtan_WSCS)