Analyst: Apple Deal With China Mobile Will Soon Materialize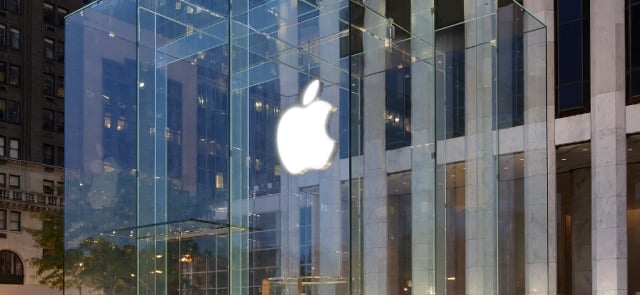 Apple (NASDAQ:AAPL) shares received an Outperform rating from RBC Capital's (NYSE:RBC) Amit Daryanani on Tuesday, with the analyst maintaining his $595 price target. Rumors over Apple's impending deal with China Mobile have started to become more serious in recent weeks, and many analysts have expressed anticipation of the agreement by raising their ratings on Apple shares and/or maintaining their lofty price targets.
Barron's noted Daryanani's Outperform rating on Tuesday and also highlighted Fortune's Monday report that a subsidiary of China Mobile recently posted an online offer for iPhone 5S and 5C preorders, with accompanying pictures of the devices. Following the report, U.S. Bancorp's (NYSE:USB) Steve Milunovich raised his rating on Apple from Neutral to Buy and predicted on CNBC that a deal with China Mobile will materialize "in the next few weeks."
China Mobile, China's largest wireless carrier, could "add $10B/$3.00 to Apple's annual financial model," Daryanani wrote in his note seen by Barron's. The company currently boasts around 170 million 3G subscribers, and if China Mobile initiates sales during the Chinese New Year, it could "bolster sales."
The analyst said, via Barron's: "The two biggest drivers to EPS from the addition of China Mobile are the long-term margin profile of the phones and the penetration rate at the carrier. We believe AAPL could generate incremental EPS in a range of $2.50-$3.50 for the first full twelve months with China Mobile. Given the lower tax rate from international profit, roughly 2%, we believe gross margins should impact NTM EPS the most."
It is not year clear if the highlighted China Mobile advertisement is legitimate, as it went live on Monday night local time and was taken down by Tuesday night local time. Daryanani notes that the advertisement published by a China Mobile subsidiary in the Chinese city of Suzhou is likely to be meaningful: "Notably, the pre-order system is not direct but instead allows customers to reserve an appointment. This adds further credence to recent China news source (Xinhau News) suggesting a Dec-18 launch, in line with China Mobile's 46 network launch."
A spokesman from China Mobile said that the company has not yet reached a deal with Apple, but last week, China's official Xinhua news service announced that China Mobile will be the first carrier to offer 4G mobile services when the country launches its commercial 4G mobile communications network on December 18. Some now expect Apple to announce its distribution deal with China Mobile and launch the TD-LTE versions of its iPhone 5S and iPhone 5C on that same date.
Here's how Apple traded on Wednesday:

Don't Miss: Apple Users' Faces Are the Star Subject of the Company's New Patent.