Analyst: Apple Earnings Growth Is Coming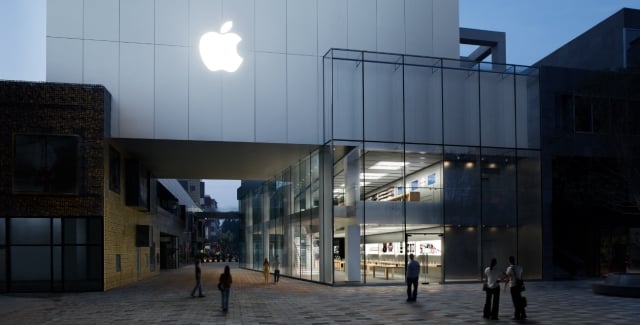 According to a research note from Piper Jaffray analyst Gene Munster seen by Wall St. Cheat Sheet, Apple Inc.'s (NASDAQ:AAPL) third-quarter earnings results have shown that the company's business has stabilized, as revenue beat the analyst's expectations due to strong sales of the iPhone 5S.
"The overall trends in the business have stabilized, and we expect earnings to be essentially flat y/y in Dec-13 and up 8% in Mar-14, marking the first earnings growth quarter in 5 quarters," Munster said in the note.
Apple's third-quarter earnings per share came in at $8.26, beating expectations of $7.92. Revenue was $37.5 billion, also beating forecasts that placed the figure at $36.8 billion.
As far as devices go, Apple reported 33.8 million iPhone sales, up about 25.6 percent on the year. iPad sales increased 0.7 percent to 14.1 million, and Mac sales declined 6.1 percent to 4.6 million. High iPhone sales caused Munster to revise his guidance for next year, increasing expected iPhone sales growth from 7 percent to 10 percent.
The firm's forecasts for iPad growth, however, were revised down from 37 percent to 18 percent despite the new models the company recently unveiled. "Changes to our iPad estimates were driven by factoring in the iPad growth slowdown in Jun-13 and Sep-13," Munster wrote. 
Apple's guidance for the December quarter's growth margins were in line with Munster's expectations of 37 percent, and revenue was higher, between $55 billion and $58 billion. While Wall Street didn't respond well to the company's December outlook in post-market trading on Monday, Munster is optimistic about how Apple will perform in the coming quarters. The analyst said the firm expects Apple's revenue growth to go from 5 percent in 2013 to 8 percent in 2014, and earnings per share to go from a 10 percent loss this year to a 15 percent gain next year.
Lastly, the note said Piper Jaffrayis expecting Apple to introduce an iPhone with a larger screen, an Apple TV, and the much-rumored iWatch during the first half of next year. Munster pointed out that his model does not include possible new products, and he reiterated the firm's price target of $640.
Follow Jacqueline on Twitter @Jacqui_WSCS
Don't Miss: Is This Why Apple Didn't Make a Gold iPad?