Analyst: Apple Ecosystem Will Keep Growing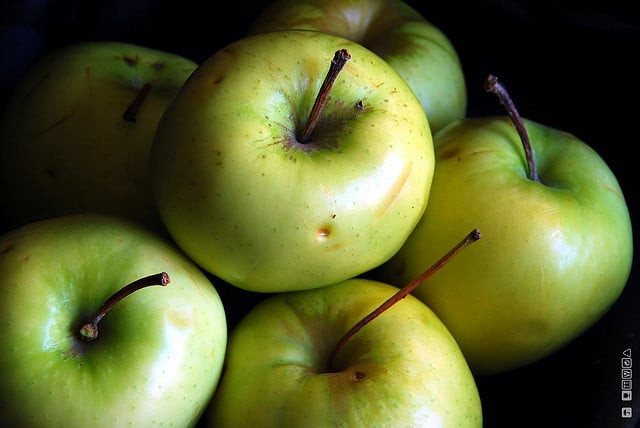 Raymond James Financial (NYSE:RJF) is feeling optimistic about Apple Inc. (NASDAQ:AAPL). Even though the company's stock has fluctuated as of late the investment services company has raised its rating of the stock from Outperform to Strong Buy.
Raymond James analyst Tavis McCourt raised the price target for the stock to $600 and increased his estimate of third-quarter iPhone sales from 27 to 28 million units. He cited Apple's affluent and dedicated customer base and the 90 percent retention rate of iOS devices as reasons for his optimism.
But, most importantly, McCourt believes Apple is on the cusp of a second wave of mobile computing technology that will prove the naysayers who have been complaining about a lack of new products from the company wrong. He believes that the first phase of mobile computing technology consisted of the iPhone smartphones and iPad tablets. While that phase is starting to wane, McCourt believes that Apple will begin a second phase, which he described as "the expansion of smartphone chipsets/OS/ecosystems into autos, TVs, appliances and probably uses not currently thought of for computing devices."
Apple did recently file a trademark request for the "iWatch" in Japan, meaning Apple's plans for the wearable computing device are moving forward. Apple Chief Executive Officer Tim Cook has discussed the possibilities of wearable technology, but remains cautious, saying "There's nothing that's going to convince a kid who has never worn glasses or a band or a watch to wear one, or at least I haven't seen it."
McCourt thinks Apple's iOS ecosystem will only grow stronger and become a part of more products, which will make people more accustomed to the iOS operating system in various arenas of their lives. McCourt pointed out that if a consumer's smartphone, car computer, and television all run on iOS, they'd be unlikely to switch to Google's (NASDAQ:GOOG) Android or really any other competing operating system.
Many are still skeptical about Apple stock, which is down 23 percent this year, but if Apple can start turning out a bigger variety of products that run on iOS and grow its ecosystem similarly to McCourt's vision, the company will likely have a dedicated customer base for years to come.
Follow Jacqueline on Twitter @Jacqui_WSCS
Investing Insights: Will The iWatch Send Apple Higher?