Analyst: Apple Gained From New Launches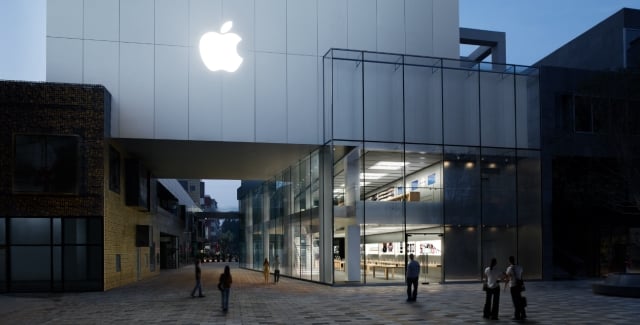 An analyst from Raymond James has provided some information, via Barron's, on Apple's smartphone markets and where they may be headed in the future.
Based on a survey of some 500 smartphone users in North America, the analyst concluded that Apple's market share has reached its effective peak, being owned by 56 percent of respondents. With last year's numbers coming in at approximately 47 percent, this is good news for Apple. It also means that the launch of the iPhone 5S and 5C models have done some good for the company's hold on the smartphone market, allowing the devices to take market share from competitors, rather than just getting upgrades from current Apple customers.
This also brings ownership numbers in line with ownership intent numbers. Raymond James tracks not only the number of users of each type of smartphone but also asks which type of device consumers intend to purchase in the future. With Apple holding about 54 percent of intent to purchase and Android (NASDAQ:GOOG) phones taking slightly less than 40 percent, the recent rise in Apple ownership brings the actual ownership numbers close to the gauge of future iPhone ownership. This implies that future growth of Apple's market share in the North American smartphone market may dwindle, especially compared with this year's tremendous surge.
Retention rates for both the iPhone and Android systems are extremely high, coming in at more than 80 percent for both devices. Even in terms of intentions, very few users of one system or the other express any desire to switch. With the market shares appearing to be locked down, it seems as though the smartphone market has settle down in terms of balance between the two leading operating systems.
Other companies did not receive nearly as good news from the survey. Both Blackberry (NASDAQ:BBRY) and Windows (NASDAQ:MSFT) Phone showed meager numbers in terms of market share and intent of consumers to purchase their products. Though the analyst did note that Windows Phone was screening significantly better in Europe than in North America, Blackberry and Windows Phone have still clearly fallen behind in the smartphone sector.
The survey also had some encouraging information concerning Apple's possible new product launches. More than 25 percent of respondents who own an iPhone would pay $100 or more to obtain a device with a bigger screen, which is rumored to be one of the new features coming to the iPhone 6 as early as late next year. Additionally, over 30 percent of respondents expressed at least some interest in an Apple television. Interest in a so-called iWatch was less pronounced.
The Raymond James analyst mentioned rumors of Apple's iOS being integrated into dashboard displays of automobiles as another avenue for growth for Apple. Though the analyst notes that the program will most likely come as an add-on rather than directly programmed into an automobile's computer system, it still could present a new market for Apple and allow the tech giant to expand its products into one more portion of its users' lives.
Don't Miss: Analyst: Apple's iPhone Will Dominate U.S. Market by 2017.