Analyst: Apple Growth a Plus for Value Managers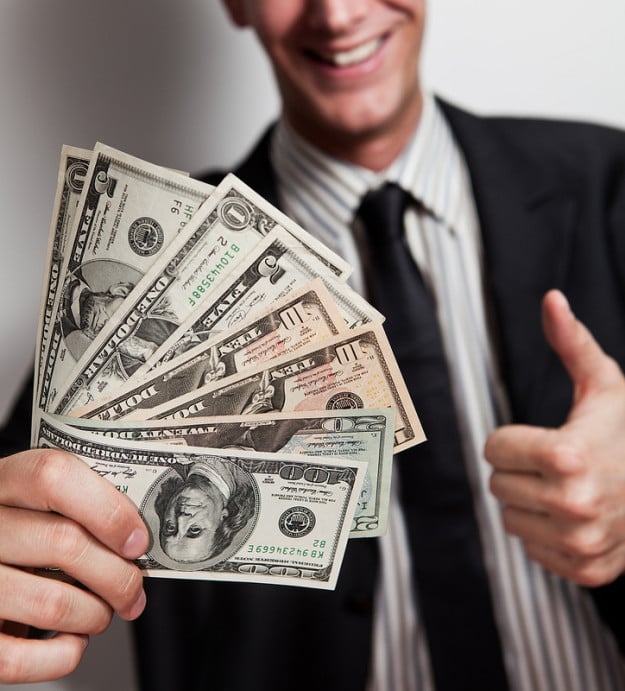 Why should a "value" manager avoid a good investment just because it's a "growth" stock? At the Morningstar Investment Conference on Wednesday, Oakmark Fund manager Bill Nygren explained why he invests in a "growth" stock like Apple (NASDAQ:AAPL), despite being a value manger.
"As a value manager, I don't have to say, 'I don't like growth,'" stated Nygren via Barron's. Nygren also noted that Apple trades at eight to times earnings when you strip out the cash, which makes Apple stock "cheaper than Cummins Engine (NYSE:CMI), which I also own, and yet no one questions why a value manager [owns that stock]."
Besides giving a hat tip to Apple stock, Nygren also explained why he doesn't believe that "growth" and "value" are diametrically opposed investing styles. "It's a distinction without a difference. I've never thought growth and value are opposite ends of the continuum … [they're] the opposite of momentum investing," stated Nygren.
Steve Wymer, manager of Fidelity Growth Fund, struck a more pessimistic tone and noted that Apple was beginning to be threatened by various smartphone competitors. Wymer stated that while Apple's competitors were not superior to the Cupertino-based company, they were beginning to become "good enough."
Wymer also noted that the smartphone market in the developing world was unexpectedly slowing down. "The surprise to me this year has been how fast perhaps the smartphone business in the developed world has matured."
According to industry research firm Canalys, Apple held the fifth place ranking in the Chinese smartphone market for the first quarter of 2013 with an 8 percent share. Meanwhile, Credit Suisse analyst Sunil Tirumalai recently noted that iPhone sales in India jumped 300 to 400 percent over the last several months.
Although he thinks Apple still has "solid footing," Wymer noted that "we have plenty of examples in the handset business where profits evaporated overnight and, in some cases, [led] to losses." Wymer pointed to BlackBerry (NASDAQ:BBRY), Nokia (NYSE:NOK), and Motorola as examples of handset companies that seemed to be doing well before seeing spectacular declines.
Here's how Apple has traded so far this week.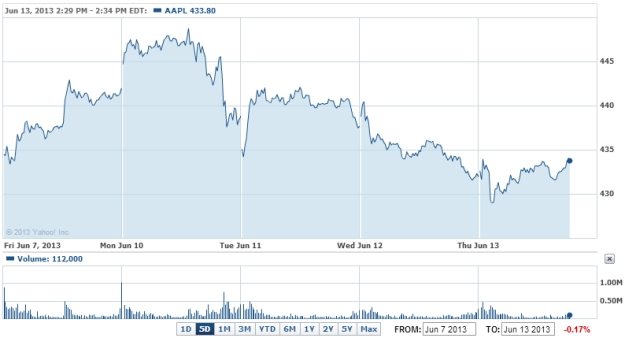 Follow Nathanael on Twitter (@ArnoldEtan_WSCS)
Don't Miss: Eddy Cue's Testimony Could Make or Break Apple in E-Book Trial.