These Analysts Were Completely Wrong About Apple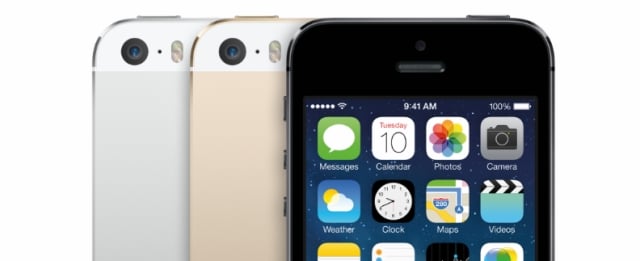 Update: Apple has announced record-breaking iPhone sales of nine million units, shattering most analysts' expectations.
Apple's (NASDAQ:AAPL) launch weekend proved to be an iPhone sales bonanza. Apple's two newest smartphone models – the iPhone 5C and the iPhone 5S – became available in 11 different countries around the world on Friday, September 20. Although the latest iPhone launch appeared to generate as much consumer excitement as previous launches, there were many analysts that predicted Apple investors would be disappointed after all the hoopla dies down.
Susquehanna analyst Chris Caso predicted that Apple's combined iPhone sales would fall short of most investors' expectations. "We think there is more chance for downside than upside," wrote Caso in a note to investors via Bloomberg Businessweek.
Caso also seemed to subscribe to the idea that, "no news is bad news." The analyst noted that a lack of weekend sales numbers from Apple "would likely be perceived as a significant negative." In fact, Apple's failure to release any pre-order numbers for the iPhone 5C before the launch weekend made investors nervous and sent the stock down 3 percent last Monday.
Although Caso predicted disappointment, it should be noted that he also believed that most investors were expecting sales of 8 million units during the launch weekend. That sales expectation was significantly higher than most analysts' predictions, although it was apparently still below Apple's actual record sales number of nine million units.
For example, BMO Capital Markets analyst Keith Bachman predicted Apple would sell less than 6 million units this weekend. RBC Capital's Amit Daryanani took a slightly more positive view and predicted that Apple would have combined iPhone sales of over 6 million units this weekend.
Cantor Fitzgerald analyst Brian White predicted that this year's iPhone launch weekend would set a new sales record for Apple. However, even his optimistic sales prediction topped out at 6.5 million units. Compared to most other analysts' predictions, Caso's 8 million iPhone units figure seemed unusually high. However, as Apple's recently released sales numbers revealed, even Caso's prediction fell below the iPhone maker's actual sales numbers. Here's how Apple is trading over the past 5 trading sessions: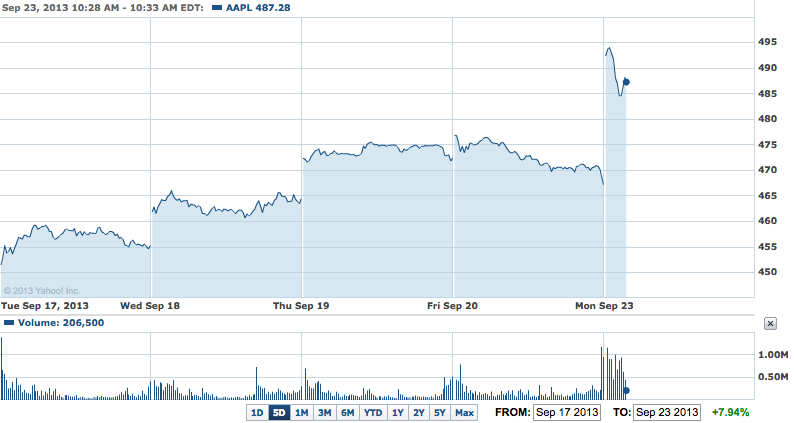 Follow Nathanael on Twitter (@ArnoldEtan_WSCS)
Don't Miss: Is Apple's Gold iPhone Shortage a Scheme?