Analyst: Apple Is 'Treading Water'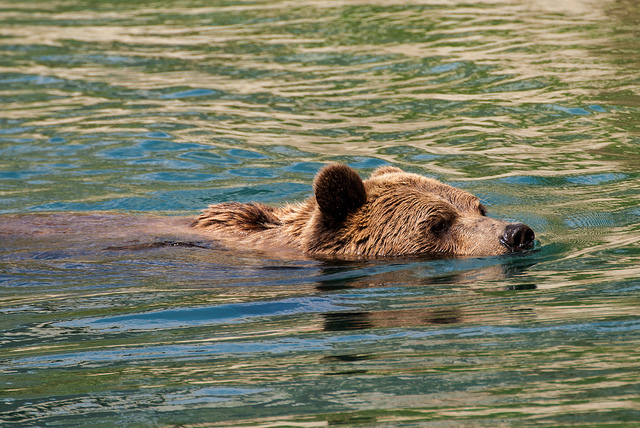 Is Apple (NASDAQ:AAPL) barely keeping its head above water? In a note to researchers titled "Treading Water," Oppenheimer analyst Ittai Kidron lowered his earnings estimate for the June quarter based on a later-than-expected iPhone launch date.
Based on his revised late-September iPhone launch date, Kidron now expects EPS of $7.23 and $35 billion in sales for the June quarter, which is lower than his original estimate of $7.43 EPS and $36 billion in sales. This is lower than analyst consensus estimates that currently stand at $7.32 EPS and $35.15 billion in revenue for the June quarter. The analyst also cut his price target on Apple shares to $460 from $480.
"We're also significantly pushing back our iPhone estimates for the September quarter as our previous expectation for the timing of a new iPhone release looks overly optimistic. We now model a September month launch and a transitional quarter. We remain positive on long-term opportunities, but don't see much of a [near-term] catalyst for the shares until we get better visibility into the next product cycle," wrote the analyst via MarketWatch.
On the other hand, Kidron seemed optimistic about sales for the older models of the iPhone. "Our checks suggest continued solid iPhone 4/4S demand and mixed iPhone 5 demand," said the analyst via SFGate.
Although many analysts are expecting Apple to eventually debut a low-cost iPhone, Kidron is hoping to see a large-screen iPhone and iTV product by next year. Via The Street, Kidron wrote,"Our projections don't anticipate a larger-screen iPhone in Sept. or new segments (iWatch/iTV), all of which could spur investor interest. We see a larger iPhone as a CY14 reality, but only mildly incremental to estimates/sentiment. We're lukewarm on an iWatch, but view iTV as having more gamechanging/innovation-reaffirming potential."
Apple shares closed up 0.70 percent, or $2.75, at $396.53 on Friday. Here's how Apple has traded over the past week.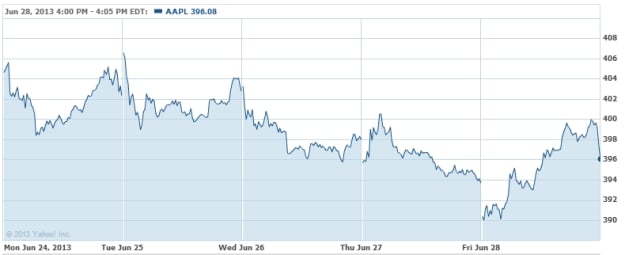 Follow Nathanael on Twitter (@ArnoldEtan_WSCS)
Don't Miss: Apple's Antitrust Trial: More Than Just E-Books at Stake.