Analyst: Apple May Soon Boost Shareholder Dividend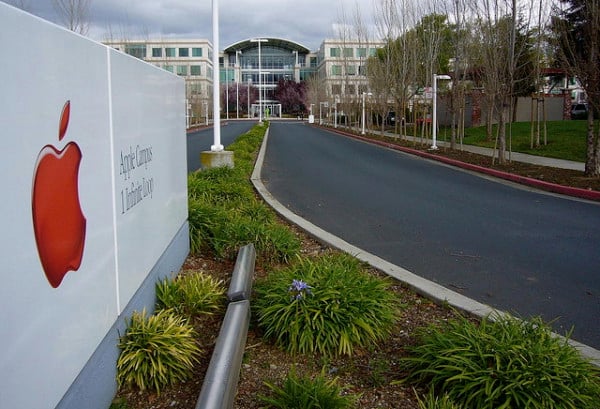 Apple (NASDAQ:AAPL) CEO Tim Cook recently revealed that the California-based company had repurchased $14 billion of its own shares during the past two weeks in an interview with the Wall Street Journal. Although Cook noted that the "opportunistic" share repurchases were still part of the previously revealed $60 billion stock buyback plan, at least one analyst thinks that Apple's move may also signal a future dividend increase.
Wells Fargo analyst Maynard Um raised the possibility of a dividend increase in his most recent note to investors. "We expect a dividend increase in March/April (last year's announcement was on April 23) and given Apple's propensity to be more long-term shareholder friendly, we believe Apple is more likely to surprise on a dividend increase (we forecast an increase to $3.45 from $3.05, or $11.6B in FY2014) though expect a similar share repurchase authorization to support similar opportunistic opportunities," wrote Um in a note obtained by Barron's.
As noted by Um, Apple currently pays a quarterly dividend of $3.05 per share. In its fiscal first quarter results, Apple announced that it would pay the next dividend "on February 13, 2014, to shareholders of record as of the close of business on February 10, 2014." Based on the company's 891.99 million outstanding shares, Apple will pay out nearly $3 billion in dividends.
Apple last announced a dividend increase in April of 2013, when it raised the quarterly dividend that it pays by 15 percent, from $2.65 to the current $3.05 level. Apple also significantly expanded its capital return plan with $60 billion for share repurchases that will extend through 2015.
Although Um was positive about the possibility of a dividend increase, he also predicted that Apple would have to fund the increase with another bond offering, since most of its cash hoard is still overseas. "However, with $34.4B of cash onshore at the end of FQ1, we believe Apple will have to raise debt in order to fund the dividend increase and another share repurchase program," wrote Um according to Barron's. "We believe a similar amount to its prior raise of $17B is possible. Overall we believe this announcement is positive and think the dividend/repurchase announcement could be a catalyst."
On the other hand, the Wells Fargo analyst had concerns about Apple's gross margin as it moves toward the iPhone 6 launch and the company's limited market cap potential in the markets where it plays. Um also believes that the balance of power in the smartphone market is shifting back towards the carriers.
Um has a "Market Perform" rating on Apple shares and a "valuation range" of $505 to $575. Here's how Apple traded on Friday.
Follow Nathanael on Twitter (@ArnoldEtan_WSCS)
More from Wall St. Cheat Sheet: