Analyst: Apple Moving Beyond Jobs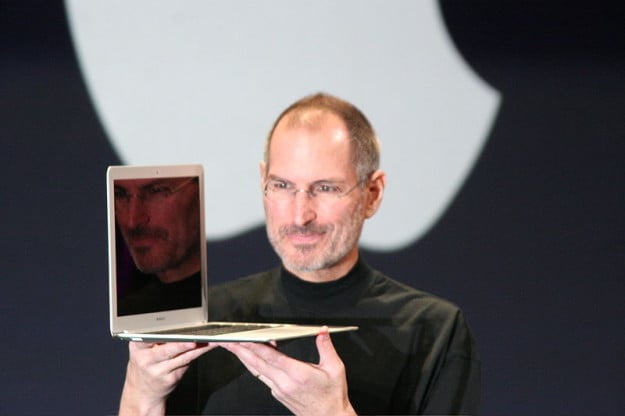 Are Apple's (NASDAQ:AAPL) executives still working under the shadow of legendary Apple CEO Steve Jobs? Greencrest Capital senior analyst Max Wolff believes that Apple has been struggling to develop a future strategy independent of Jobs's influence ever since the former CEO left the company, reports CNBC.
"They're about to get the ghost out of the boardroom. They'll start making what the market is telling them to make, and not what someone is channeling out of the ghost of Steve Jobs," Wolff told CNBC. As an example of how Jobs's personal opinions may still be shaping the company's decisions, Wolff alluded to the former Apple CEO's observation that a 3.5-inch phone screen is the "perfect size."
Perhaps in deference to Jobs's screen size opinion, Apple neglected to increase the size of the iPhone screen until the latest iPhone 5 model. However, according to anonymous industry sources via Reuters, Apple is now looking into making iPhones with 4.7-inch and 5.7-inch screens. If the rumor is true, it would mark Apple's first foray into the phone-tablet hybrid market, which was started by Samsung  (SSNLF.PK) with its line of Galaxy Note "phablets."
According to CNBC, Jobs was also against using the company's substantial cash hoard for shareholder dividend payouts. Apple has already undone this aspect of Jobs's legacy, by restarting dividend payouts in March of last year.
Although rumors have circulated that Jobs left a surplus of product ideas for Apple to develop in the years to come, Wolff dismisses this idea. "I never subscribed to the notion that this company never had a multiyear road map put in place by Steve Jobs. I believe that tech is far too fluid and too dynamic for that," stated the analyst via CNBC.
In fact, Jobs himself seemed to feel the same way. In a 1994 video clip recently released by the Silicon Valley Historical Association, Jobs discusses his legacy in the context of the rapidly evolving world of technology. "All the work that I have done in my life will be obsolete by the time I'm fifty," stated Jobs.
Here's how Apple has traded so far today.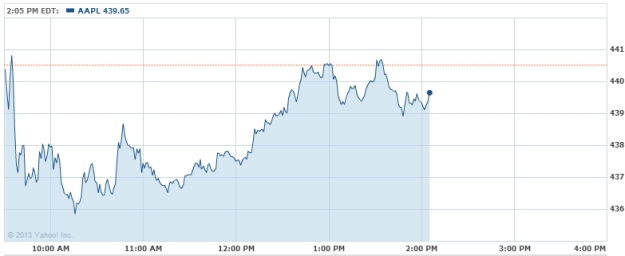 Follow Nathanael on Twitter (@ArnoldEtan_WSCS)