Analyst: Apple Needs Low-End iPhone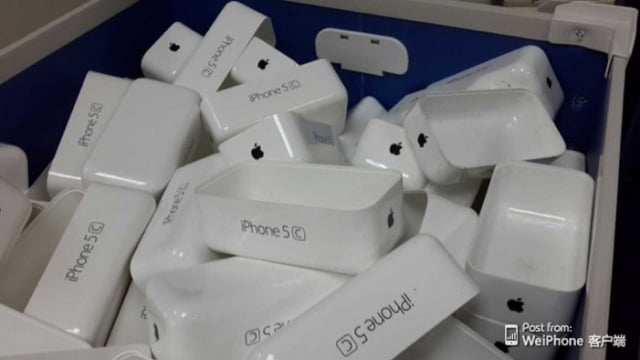 Rumors have been swirling about Apple's (NASDAQ:AAPL) low-end iPhone dubbed the "iPhone 5C." Although the company has not yet confirmed it's creating a cheaper iPhone device, analysts are already speculating about the effect entering the low-end market will have on Apple's margins.
Analyst Brian Marshall of ISI Group said in a report seen by Apple Insider that a low-cost iPhone could have gross margins of 40 percent, higher than the company's average of 36.9 percent reported for the quarter ending in June — a drop from 42.8 percent in the same quarter of last year. Based on those estimates, Apple Insider guessed that the iPhone 5C's hardware would cost Apple $160, and would have a wholesale price of $340.
Marshall believes Apple needs a low-cost smartphone in order to penetrate emerging markets, where phones running on Google's (NASDAQ:GOOG) Android operating system have thrived because cheaper devices are preferred. Marshall estimated that the iPhone's penetration in the U.S. was twice as big as in international markets. The phone is much more popular in developed countries where users can receive discounts on the devices by signing a two-year contract.
Marshall pointed out that Apple has yet to make deals with important international carriers China Mobile (NYSE:CHL) and Japan's NTT DoCoMo (NYSE:DCM). Those two carriers have 740 million subscribers and 62 million subscribers respectively, with China Mobile being the biggest wireless provider in the world. Marshall believes launching a low-end device will lead to deals with those two carriers and gain Apple access to a huge, untapped market.
It was recently reported that Pegatron may be producing the iPhone 5C for Apple, although neither company has commented on the matter. Pegatron has suffered recently from declines in the PC market, but the company predicted its third-quarter sales would be up between 40 and 50 percent, leading some to speculate that the increase in sales would come from the production of the iPhone 5C.
ISI Group is confident about Apple stock, maintaining a target price of $600. Other analysts, including Gene Munster of Piper Jaffrays, are also feeling confident about the stock as the launch of the iPhone 5C in addition to the iPhone 5S are thought to be the new products that Apple's been needing.
Follow Jacqueline on Twitter @Jacqui_WSCS
Don't Miss: Needham: Apple Worth Less Than $600.