Analyst: Apple Set to Return to Growth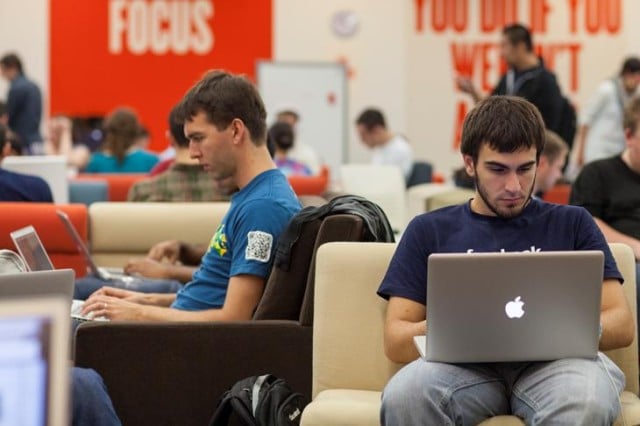 Apple is trying to reclaim some momentum after the board has called on chief executive Tim Cook to innovate further while the company tries to grab more emerging market share. Emerging markets have remained a problem for Apple where lower cost phones from competitors have put them at a disadvantage so long as its only phone was the premium priced versions of the iPhone.
However, that appears set to change, and Gene Munster from Piper Jaffray expects some promising achievements in the coming months. In a recent note to investors, Munster projects that the iPhone 5S will come as a part of a larger product cycle starting in September for Apple. A cheaper version of the phone — possibly called the iPhone 5C — is also scheduled for launch, according to the note. In addition, an updated iPad, TV announcement regarding a new product at the end of the year, and a larger screen phone and iWatch halfway through next year are also predicted.
These could prove to be catalysts for Apple, who Munster still rates as an Overweight and maintains a $655 price target for the stock itself. The positive sentiment from the note also predicts that Apple will return to earnings growth in September after a rough stretch that has seen the company dip in share value. In noting that, though, the firm does caution that Apple's earnings could be down year-over-year in September, but that this period will mark a return to growth in coming quarters.
Specifically, the note predicts that Apple will end the year flat in December, but that in March of 2014, 15 percent growth in earnings year-over-year will be reported. This stands in contrast to market expectations of -3 percent and -4 percent for the same two periods. Munster does concede that lower margins will result from offering a cheaper iPhone, but adds that Wall Street expectations are currently not respecting the iPhone 5C in terms of earnings per share. So while he predicts margins in the next two quarters progressing downwards from 36 percent to 34.5 percent, he maintains its strong growth forecast heading into next year.
With new products on the horizon, the firm also looked at the possibility of cannibalization among Apple's products. The current estimate is that this will occur at a rate of 25 percent for the cheaper iPhone as it competes with the more premium priced models. While Piper Jaffray has lowered its core growth for iPhones for calendar year 2014/15 to 11 and 12 percent from 20 and percent, respectively, the firm says that "this results in zero net changes for our iPhone model."
Margins on the iPad Mini and iPhone 5C are expected to be 20-25 percent and 15 percent, respectively.