Analyst: Apple Store's iBeacon System Mostly a Letdown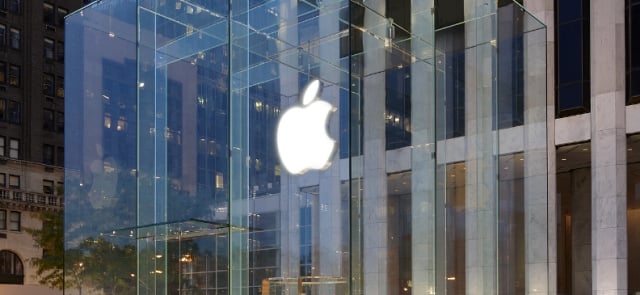 Last week Apple (NASDAQ:AAPL) activated an interactive shopping system based on its iBeacon micro-location technology at all of its U.S. Apple Store locations. As previously reported, the iBeacon system is designed to enhance the Apple Store shopping experience by sending user-specific information about various products and special deals to shoppers as they move about the store.
The system operates by sending messages to shoppers' iOS devices via the Bluetooth Low Energy communications standard. Although some industry watchers have hailed the iBeacon system as an innovative method for increasing the company's retail sales, at least one analyst was less than impressed.
ISI Group analyst Brian Marshall recently visited the iconic Apple Store on New York City's Fifth Avenue in order to give the new iBeacon system a trial run. In a note to investors obtained by Barron's, Marshall wrote that the experience "disappointed" him and "fell short of our expectations."
Marshall was primarily disappointed with the type of messages that the iBeacon system sent to his iPhone, as well as the repetitiveness of the messages. "iBeacon was not being used to offer special deals/promotions, but instead as a tool to convey information," wrote the analyst according to Barron's.
"We were hoping to find deal offers (especially considering equity volumes continue to be in the doldrums…) Annoyingly, iBeacon repeated the same iPhone upgrade eligibility notification again after several minutes of continued browsing," Marshall added. Although the iBeacon system is capable of precisely pinpointing a user's location in the store, Marshall noted that he received the same iPhone upgrade eligibility message when he was standing in front of the iPad and Mac stations.
Despite his disappointment and annoyance with the system, Marshall noted that iBeacon will "become an attractive marketing/sales tool over time." He was especially impressed with the system's self-checkout function.
"When shopping for accessories, a notification enabled us to scan a barcode, automatically pay with our iTunes account and walk out the door with accessories up to $200 with no customer support/intervention required," wrote Marshall in a note obtained by Barron's. "In our view, this was one of the most compelling features."
Here's how Apple traded on Friday.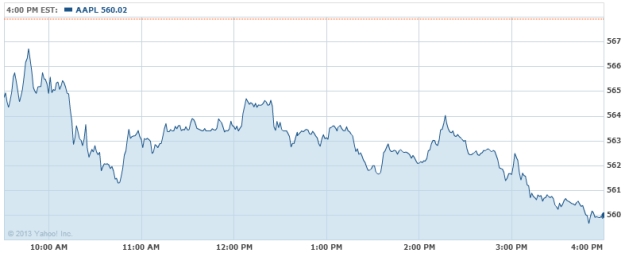 Follow Nathanael on Twitter (@ArnoldEtan_WSCS)
Don't Miss: Apple Barometer Hits Record High in November.