Analyst: Apple to Release "Television Product" by November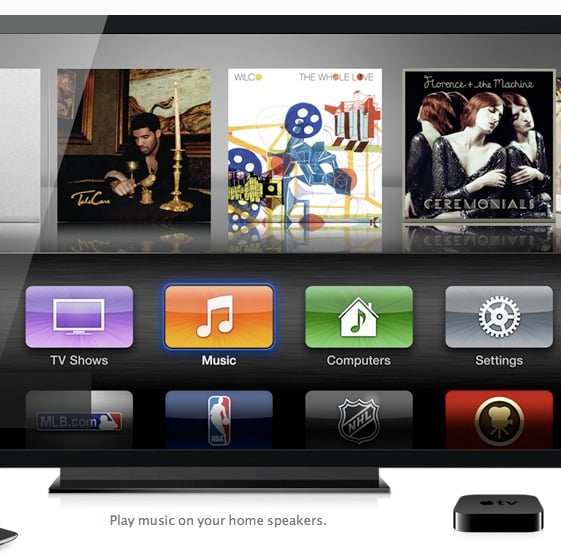 More rumors are piling up that Apple (NASDAQ:AAPL) will launch a TV related product later this year, the latest being attributed to former TechCrunch reporter turned venture capitalist MG Siegler, who spoke about the matter on John Gruber's podcast The Talk Show.
Siegler didn't seem to think Apple had a full-blown TV set ready for launch that soon, but did say that the company had some sort of television related product ready for a fall launch, although he was vague about what exactly the product would be. "The latest things like I've heard are some sort of television product — not necessarily a television screen but something. And I think there's some surprises there about what it could actually be and I don't for sure what it could actually be but there's been whispers about, so I'm not going to write anything about it," he said.
While Siegler didn't know what Apple is planning, he did dismiss earlier rumors that had suggested Apple was working on a TV that would operate using Siri voice controls. "People have talked about voice, but I think that's out the window and there might be some new way to interact with whatever this thing is," he said.
Apple's set-top box — through which users can stream content from Netflix (NASDAQ:NFLX) and iTunes — has been successful. It's a possibility that the product Siegler is referring to could be a souped-up version of Apple TV. A recent study by Parks Associates showed that Roku has pulled ahead of Apple in the streaming devices market, but overall demand for streaming devices is expected to continue growing. An update to Apple TV could be what Apple needs to put itself back in the lead for set-top box sales.
According to Apple Insider, former Apple Chief Executive Officer Steve Jobs and current CEO Tim Cook have both hinted at their frustration with modern TVs, but though an iTV has been the subject of much speculation, it doesn't seem like Apple has such a product in the works for release this year. Whatever the product actually is, Siegler believes it could be released "as soon as November."
Follow Jacqueline on Twitter @Jacqui_WSCS