Analyst: Apple Will Be a Major Wearable Tech Market Player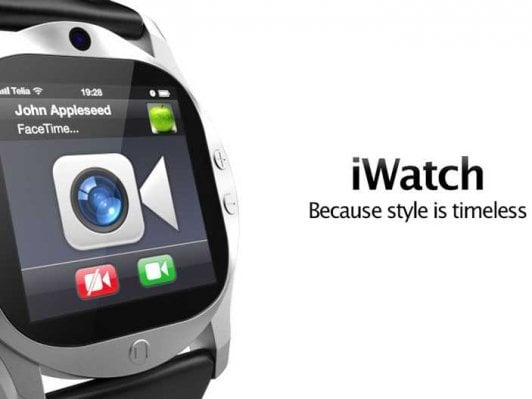 Several analysts from a major financial services company believe that the wearable technology market will grow bigger than most investors realize and that Apple (NASDAQ:AAPL) could be one of the major beneficiaries of this lucrative new market growth. Credit Suisse (NYSE:CS) analysts John Pitzer, Kulbinder Garcha, Christian Buss, and Stephen Ju wrote in a note to investors that the wearable tech industry will be "the next big thing," reports Barron's.
Besides Apple, these four Credit Suisse analysts have selected several other technology companies that they believe will be some of the most important players in the future development of this industry. The tech companies on this list include Google (NASDAQ:GOOG), Broadcom (NASDAQ:BRCM), eBay (NASDAQ:EBAY), Microchip Technology (NASDAQ:MCHP), and NXP Semiconductors (NASDAQ:NXPI). The authors also selected several retail stocks, including Under Armour (NYSE:AU), Nike (NYSE:NKE), and Alliance Data Systems (NYSE:ADS).
According to recent Juniper Research data, the wearable technology industry will reach $1.5 billion in revenues by 2014. Last year, the industry generated sales worth approximately $800 million. However, these Credit Suisse analysts believe the actual current size of the market is closer to $3 or $5 billion and that it may grow to $30 or $50 billion over the next several years.
Although the analysts admit that the wearable tech industry has been around for a while, they argue that most analysts are grossly under estimating the potential size of this still developing market. These Credit Suisse analysts contend that the wearable tech industry is at a watershed moment as hardware and software technology improvements are converging with a growing consumer user base that has become accustomed to similar products through the widespread use of smartphones.
Besides priming consumers' desire for additional wearable tech products, smartphones will also likely function as a "hub" for other technologies to wirelessly connect into. The analysts point to the growing importance of near field communication, or NFC, as further evidence for the emergence of wearable tech in everyday commerce. The authors are advising their clients to pay attention to this new "mega trend" that could have "a significant and pervasive impact on the economy."
Rumors of Apple's smartwatch development have been around since December of last year. Here's how Apple has traded over the past week.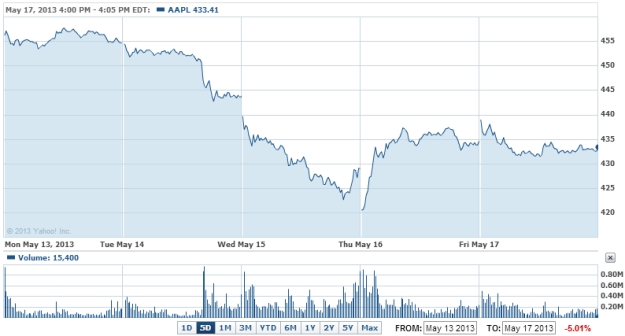 Follow Nathanael on Twitter (@ArnoldEtan_WSCS)
Don't Miss: Has Apple Lost Its Innovation Mojo?