Analyst: Apple Will Make Wearable Tech 'Cool' in 2014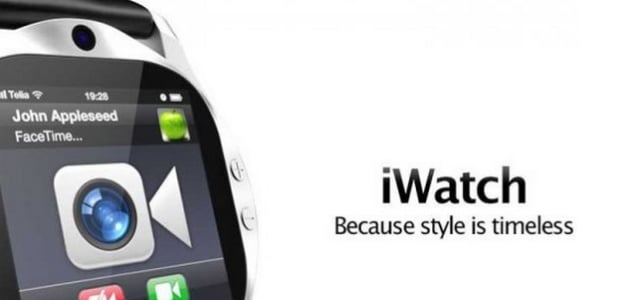 Cantor Fitzgerald analyst Brian White recently spoke with Tom Keene and Erik Schatzker on Bloomberg Radio's "Bloomberg Surveillance" program to explain why he believes Apple (NASDAQ:AAPL) will introduce an iWatch in 2014. White recently wrote a bullish research note on Apple that called the Cupertino-based company "our top large-cap pick in our coverage universe for 2014."
"We recently went to Asia and I think there's a lot of exciting innovations that we're going to see in calendar 2014," stated White. "You're going to have EPS return to growth." The Cantor Fitzgerald analyst noted that 2013 was the first year in a decade that Apple's EPS growth declined.
Some of the innovations that White believes will fuel this growth include a new wearable tech category and an expansion in the iPhone product line. "You're going to see them [Apple] enter a new product category with the iWatch," White told Bloomberg Radio. "You're going to see some innovations in the iPhone — possibly up to three different sizes."
White also observed that Apple's entry into the wearable tech market will be markedly different from other companies' attempts to break into this increasingly important market. The analyst agreed with the program host that "Samsung's (SSNLF.PK) Galaxy Gear was a bust."
"A lot of companies will try to enter the wearable tech market early on," White told Bloomberg Radio. "But it's going to take Apple to make it cool." He noted that wearable tech products will be a major focus of this year's CES (Consumer Electronics Show) that begins next week in Las Vegas, Nevada. "We are not going to see an iWatch at CES, but we will see a lot of competitors," said White. "Wearable tech at CES this year will be the thing."
White's perspective on Apple's "cool factor" was also recently noted by Christian Lindholm, chief executive officer of wearable tech software company Koru. "Consumer electronics companies led by Samsung build market awareness," observed Lindholm. "Apple enters with a big bang."
The Cantor Fitzgerald analyst also noted that the time was ripe for Apple to debut a new product. "Every four years Apple comes out with a new product category," stated White. "In 2014 we believe it's going to be the iWatch." White also predicted that the upcoming iWatch product may be available in two different screen sizes.
Besides predicting the release of an iWatch this year, the analyst also noted that 2014 will be Apple's "international year." "China's really going to break out this year," White told Bloomberg Radio. China currently accounts for approximately 15 percent of Apple's total sales.  However, White said he "wouldn't be surprised" if it reached 25 percent in five years.
White has a "Buy" rating and a $777 price target on Apple shares. He pointed out that even if Apple's free cash flow grows at a conservative 2 percent annual rate, "this stock is worth our price target."
Here's how Apple has traded over the past five sessions.
Follow Nathanael on Twitter (@ArnoldEtan_WSCS)
More from Wall St. Cheat Sheet: