Analyst: Apple Will Offer Multiple iPhone Refreshes Per Year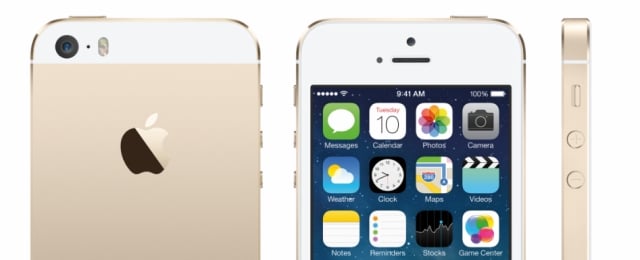 If you're one of the many Apple (NASDAQ:AAPL) customers who struggle with the yearly decision over whether to update your iPhone or wait until the next refresh, then this analyst's forecast is not going to bode well for you.
That's because one Morgan Stanley Apple watcher, Katy Hubert, now predicts that the tech company will increase the frequency with which it updates its handsets, and it is all thanks to the latest iPhone lineup split.
Back in September, Apple announced the launch of its new iPhone 5S, along with the so-called low-cost iPhone 5C, and the twin rollout showed the company's newest strategy to offer consumers a high-end flagship model along with a more affordable, mid-range device. According to Apple Insider, this new scheme was praised by many analysts upon its reveal, and Hubert now calls the iPhone line divergence "a thoughtful approach," as she recognizes that it facilitates "multiple refreshes per year."
The product lineup split isn't a new strategy for Apple, as it already used the same technique in 2012 with its iPad launch and carried on the tradition in October; however, it does reflect the Cupertino, California-based company's new, acute focus on the iPhone.
The smartphone has been earning the attention of tech consumers for years, but now that Apple has established itself as one of the world's largest smartphone makers, second only to Samsung Electronics (SSNLF.PK), it seems to feel the increased pressure to continue rolling out new technologically advanced devices, and doing so much more frequently.
Apple Insider reports that Hubert met with Apple CEO Tim Cook and CFO Peter Oppenheimer before she reported her expectations about the twin iPhone cycles, and she likened the dual launch of the iPhones to the iPad 3 and iPad 4 rollout last year.
In addition to the iPhone expectations, Hubert also wrote in her note to investors, seen by Apple Insider, that Apple's services sector could soon grow into a major profit driver for the company thanks to its 600 million "high-end" customer accounts and new hardware like the Touch ID fingerprint sensor.
There have been rumors that the Touch ID will eventually team up with iOS 7′s iBeacons ability to launch a new mobile payment system, and the analyst recognizes this possibility as a source of major potential revenue for the company.
Don't Miss: Apple Challenges Controversial Gag Order with This Legal Tactic.