Analyst: Apple's Earnings May Disappoint, Just for Now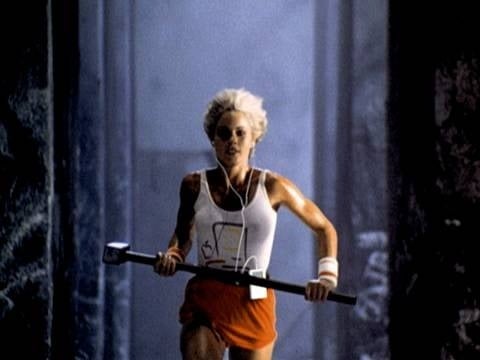 In a note, Piper Jaffray analyst Gene Munster expressed his belief that average Wall Street expectations for Apple may be a bit too high in some regards, but he does seem some positive quarters ahead for the iPhone maker. As Apple's stock has struggled for much of the past nine months, a change of pace is likely welcomed by many investors.
It seems faith in the company's stock is about to be buoyed by a slew of new devices over the next year and a half, but timing will be critical for finding the right moment to invest. Apple will be reporting on the June quarter on Tuesday, and Munster believes the report will be "uninspiring" in terms of unit sales and gross margin. However, he believes that Apple's new products will turn things around.
For the current quarter, ending September, Munster predicts earnings per share will fall 16 percent year-on-year. For the December quarter, he expects it to remain flat year-on-year. The quarter ending March 2014 is when Munster believes Apple will show a turnaround, with earnings per share rising 13 percent year-on-year.
Munster noted that Apple may actually beat Street estimates on revenue, if it can once again post a 4 percent upside to the midpoint of its guidance for the March quarter. This would give Apple a revenue of $35.9 billion, compared to the $35.2 billion expected by Wall Street.
Expectations for the current quarter flip flop, as Wall Street believes Apple will guide for a revenue midpoint of $37.8 billion, while Munster predicts a guidance of only $34.4 billion. This difference depends on iPad sales — and Munster's prediction anticipates lower iPad sales. Buy-side expectations are also a bit higher, at $37 billion.
Munster suggested that other estimates may be relying too much on historical Apple guidance, noting that "Given Apple's new guidance policy, it is less valuable to try to use historical guides."  In addition, there may be other factors weighing more heavily into the guidance.
Predictions seem to be pinning the launch of an iPhone 5S to the end of September or the beginning of October. If the launch will be earlier in September, the quarter might have a higher revenue. The guidance Apple gives Tuesday will likely confirm whether an iPhone 5S is coming sooner or later.
Products were a big part of sparking the concern that lead to the major Apple stock decline late last year. There was a lengthy period of time when a lack of new products scared some investors, and a sense that Apple had begun to lack innovation. The current and previous quarters may be an opportunity for Apple to prove it still has dependable product sales, while the next quarter may let it prove its ability to innovate.
The Street and buy side investors hold close estimates for Apple's June quarter sales. The buy side expects the sale of 26.5 million iPhone, 18 million iPads, and 3.9 million Macs. The Street expects 500,000 fewer iPhone sales, 300,000 more iPad sales, and the same amount of Mac sales. Both sides predict a 37 percent gross margin.
Munster sees the stock growing, as anticipated products — like the iWatch, low-cost iPhone, Apple TV, and more — are launched over the next six quarters. With the iPhone 5S and low-cost iPhone, Apple could sell as many as 62 million iPhones in the fourth calendar quarter.
Munster believes there will be some cannibalization of sales by the low-cost iPhone on the iPhone 5S, but even then his "core" iPhone unit estimate for Dec 13 would be 56 million, or 17 percent growth, for the first full quarter of iPhone 5S, compared to the same period the year before.
So, Apple might not be giving much to look forward to in the current quarter or the next, but stocks may start moving up quickly with the beginning of the new-product train in late September or early October.
Don't Miss: Will Apple's Lower-Cost iPhone Be a Boon or a Bust?