Analyst: Apple's iPad Air Shows Awesome Early Returns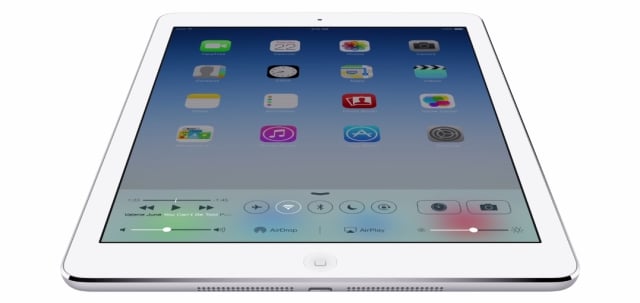 Though new iPad Air tablets have been on the market for just days, analysts are seeing great things in the roll-out for Apple (NASDAQ:AAPL). At Cantor Fitzgerald, analyst Brian White delivered updates on sales from around the world that showed incredible demand for the new iPads. White considers the new Apple release one of the biggest for the tech giant since the original iPad, a view that supported his price target of $777 to accompany his "buy" rating.
Cantor Fitzgerald was live on the ground in New York for the iPad Air debut, checking in at several Manhattan Apple Stores — as well as network carrier shops — to get a firsthand assessment of the buying experience. By the afternoon, White and his team reported the 16GB and 128 GB models were already selling out in the Big Apple, while Hong Kong markets saw an even greater demand.
The view from New York and Asia supported the rave reviews the iPad Air has gotten. "Put simply, Apple's latest iPad soars," gushed TechCrunch, and the giddiness has been shared by most investors as well. Regarding availability, reports indicated that customers in locations where the iPad was selling out could order the tablet online for shipping as early as Monday.
According to Brian White, the wait time for customers in China had hit five days following the wildly successful release. This type of demand has analysts like White intensely bullish on Apple. Despite the concerns over Apple's latest earnings report, White's price target of $777 speaks for itself. Apple stock closed Friday at $520.
In a crowded tablet space, Apple has a great deal riding on the iPad Air. A recent J.D. Power survey showed Samsung (SSNLF.PK) topping the iPad in customer satisfaction, CNN reports, but the new tablet from Apple is likely to change that perception in the minds of many.

Don't Miss: Apple Phones a Rival to Help It Meet iPad Mini Supply.