Analyst: Apple's Secondhand iPhones Are Worth More than Competitors' Smartphones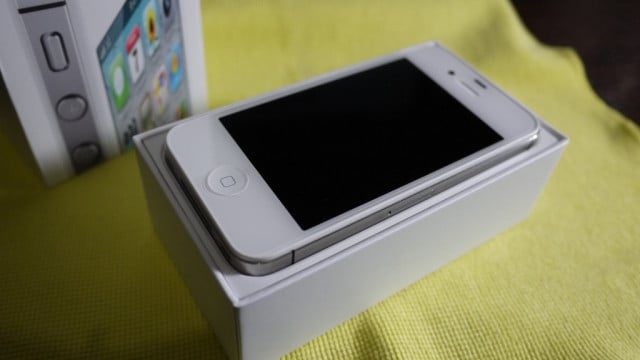 How does the resale value of Apple's (NASDAQ:AAPL) iPhone compare to other devices? Current Analysis research director Avi Greengart recently conducted an informal study of the secondary smartphone market in order to get the answer, reports the Wall Street Journal. Not surprisingly, Greengart found that the iPhone retains its value much longer than its competitors in the secondhand market.
Greengart compared the resale prices for various smartphones found on the website of used electronics dealer Gazelle. According to Greengart's research, Apple's iPhone 5 retained the highest percentage of its resale value, when compared to other smartphones for sale through Gazelle's secondary market.
A used AT&T (NYSE:T) 16GB iPhone 5 typically sells for 46 percent of its original value, or $300, on the secondhand market. The same device sells for $650 brand-new. However, Samsung's (SSNLF.PK) flagship device wasn't far behind. Samsung's Galaxy S4 from Sprint (NYSE:S) retained 38 percent of its value, dropping from its original cost of $600 to a resale price of $225.
"The demand for those devices is going to be higher on the secondary market, just as it is on the primary market," stated Greengart via the Wall Street Journal. He also noted that devices equipped with the international-friendly GSM standard tended to sell for a higher price than devices equipped with CDMA technology.
It should also be noted that the iPhone 5 has been on the market longer than Samsung's flagship device. The iPhone 5 debuted in September last year, while Samsung released the Galaxy S4 in April this year. Apple's older iPhone models also retained a relatively high resale value. Greengart found that Apple's 16 GB iPhone 4S from AT&T typically sells used for $200, or 36 percent of its original cost.
On the other hand, devices from BlackBerry (NASDAQ:BBRY) and Nokia (NYSE:NOK) don't fare as well on the secondary market. Greengart found that BlackBerry's recently released Z10 model from Sprint only retained 24 percent of its original value, while a used AT&T Nokia Lumia 920 only kept 21 percent of its original value. Like Apple's iPhone 5, Nokia's device has been on the market since last fall.
Don't Miss: Leak: Here Is Apple's Fifth-Generation iPad Casing.
Follow Nathanael on Twitter (@ArnoldEtan_WSCS)