Analyst: Apple's 'Wow' Product Is Still in the Works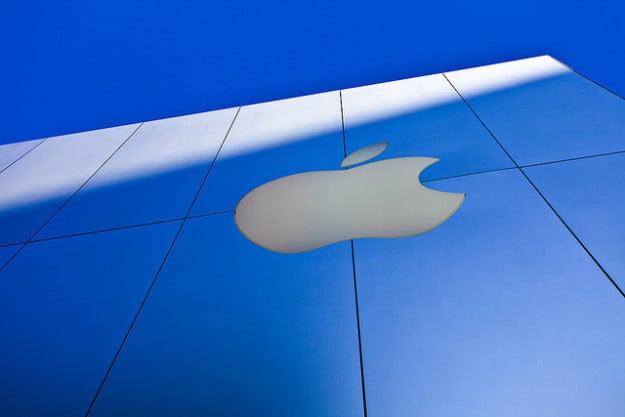 The stock price dip that followed Apple's (NASDAQ:AAPL) iPhone premiere event this week appeared to be a manifestation of investor disappointment in the Cupertino-based company's latest products. However, at least one prominent analyst and fund manager is bucking the trend when it comes to having faith in Apple's ability to continue making innovative products.
Gabelli Asset Management fund manager Barbara Marcin recently told CNBC that she believes Apple will unveil a "wow" product within the next year or so and that it may be something wearable. "The company has a culture of innovation, and I think we see that with the new releases, and I think we're going to see exciting new products," she added.
Marcin noted that Apple likely hasn't released this "wow" product yet because, "they want to get it right." She also observed that it is hard to predict how consumers will use a wearable device product since, "Until you use something, you don't really know how you're going to use it."
Besides predicting a wearable product, Marcin also cited several upcoming catalysts that will likely boost Apple's stock price. She noted that opening weekend sales, a future even-lower-cost iPhone for emerging markets, and a deal with China Mobile (NYSE:CHL) could all be catalysts for Apple's stock over the next year.
However, Marcin believes that Apple's current low price is a "buying opportunity." She cited billionaire investor Carl Icahn's comment that investing in Apple is a "no-brainer."
"If you take the cash out of the share price, you know, it's selling at nine times earnings, and I think it's a tremendous value here," Marcin told CNBC. Here's how Apple closed out the trading week.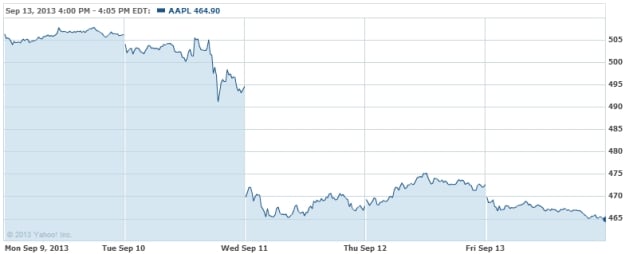 Follow Nathanael on Twitter (@ArnoldEtan_WSCS)
Don't Miss: Analyst on Apple: Fingerprint Sensor Production Problems Ahead.