Analyst: BlackBerry Isn't Rotten Just Yet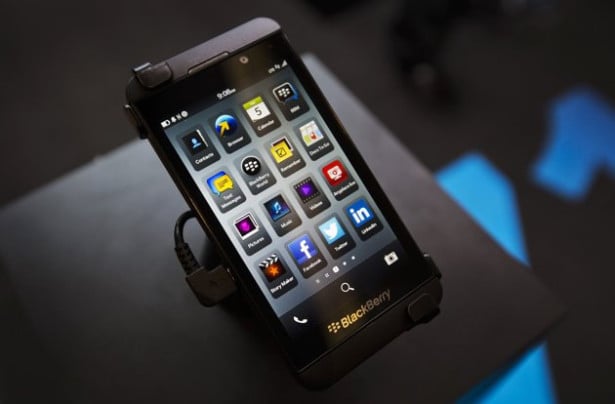 An analyst from TD Securities doesn't think the struggling BlackBerry (NASDAQ:BBRY) is ready to be put to rest just yet, maintaining a Hold rating on the stock but reducing the price target from $17 to $13.
Scott Pennar of TD Securities said more time is needed to see how the Q5 model, which has yet to launch, performs before completely losing faith in BlackBerry. The Q5 is a lower-quality version of the Q10 that is set to launch in emerging markets in the Middle East, Africa, Latin America, and Asia in July.
Pennar believes there's a chance the Q5 could perform well in those markets. Subscribers' accounts in the Asia Pacific region grew 29 percent in the first quarter, showing that BlackBerry has a strong customer base in at least one of the markets being targeted by the Q5.
At BlackBerry's first quarter 2014 results conference call, Paul Carpino, vice president of investor relations, outlined a litany of risks the company will face in the coming months as it continues with its struggle to compete with rivals Apple (NASDAQ:AAPL) and Samsung (SSNLF.PK), the two companies currently dominating the smartphone market.
Pennar seems to think the company will be able to negotiate the numerous risks outlined by Carpino, and there was some positive data in the company's first-quarter earnings report to back up that optimism. The company gained $3.1 billion in revenue, a figure up 15 percent from the previous quarter. It also shipped 6.8 million smartphones in the first quarter, up 13 percent from the previous quarter.
Pennar is placing a lot of his hopes on BlackBerry's success in emerging markets — but as Carpino pointed out, it's not all smooth sailing for the company abroad. Latin American revenues for the company declined 6 percent as Venezuelan currency restrictions negatively impacted the company's gross margins by 2 percent, cutting earnings by 10 cents per share.
If the BlackBerry Q5 is successful in emerging markets, which have been thirsting for less-expensive smartphone options they aren't getting from Apple or Samsung, that could be enough to help BlackBerry regain its footing as a real competitor.
Follow Jacqueline on Twitter @Jacqui_WSCS
Don't Miss: Are Higher Interest Rates Damaging the Housing Recovery?