Analyst: Don't Expect Much Movement From Apple's Third Quarter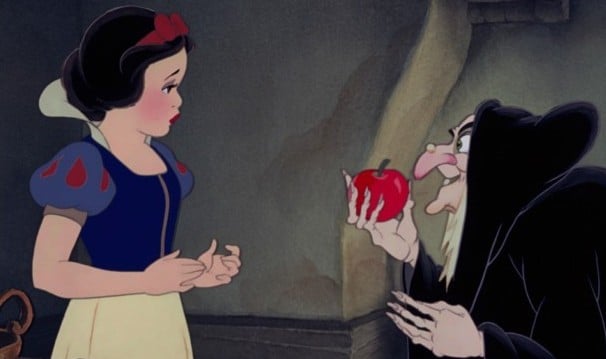 There's just one week to go before Apple (NASDAQ:AAPL) reports earnings, and just like putting up the Christmas tree on Black Friday we're all free to start speculating on what the company has in store for investors.
Just to get them on the table as soon as possible, the average analyst estimates for revenue growth is about 0.2 percent on the year to $35.11 billion, and a 21.5 percent decline in earnings on the year to $7.32 per share. Misses from other big-name tech companies like Samsung (SSNLF.PK), BlackBerry (NASDAQ:BBRY), and HTC have helped drive estimates down over the past few weeks, and the consensus seems to be that the company and the stock are simply slogging it through the dog days of summer.
In case you want a refresher, here's an overview of Apple's recent performance:
| | | | | | | |
| --- | --- | --- | --- | --- | --- | --- |
| | Mar. 31, 2012 | Jun. 30, 2012 | Sep. 30, 2012 | Dec. 31, 2012 | Mar. 31, 2013 | Jun. 30, 2012 (guidance) |
| Revenue ($) in millions | 39,032 | 34,960 | 35,833 | 54,521 | 43,600 | 33,500 to 35,500 |
| Diluted EPS ($) | 12.30 | 9.32 | 8.67 | 13.81 | 10.09 | 7.32 |
| Gross Margin (%) | 47.4 | 42.8 | 40.0 | 38.6 | 37.5 | 36 to 37 |
*Mean Analyst Estimate
Revenue increased 11.27 percent on the year to $43.6 billion. Adjusted earnings decreased 17.97 percent to $10.09 per share. Gross margin fell 9.9 percentage points to 37.5 percent. The company also announced a capital return program that seems to have put a floor on the stock in the mid-to-low $400s.
The relatively soft second-quarter expectations are in line with forecasts for generally slow growth throughout 2013, although some analysts suggest that a second-half pickup is still possible.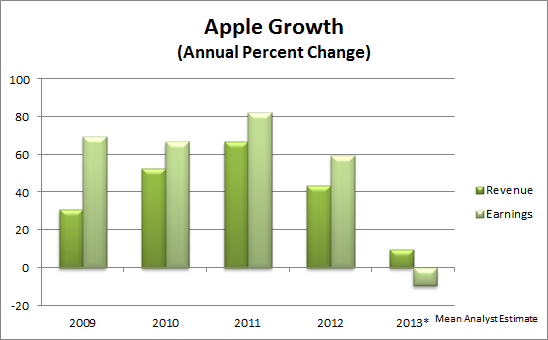 In a research note seen by Barron's, R.W. Baird analyst William Power, who has a Neutral rating on Apple stock, commented that "Absent any unexpected announcements, we are not currently expecting major movement…. While a lower-priced iPhone should expand the addressable market, we remain concerned over potential margin and cannibalization impacts, and thus aren't banking on that as a positive catalyst." Power is looking at 2014 for new gadgets.
Meanwhile, in another note seen by Barron's, Lazard Capital analyst Edward Parker pointed out that "Apple continues to command a unique 'storage' business model, not only levered to data creation but instrumental in providing utility to data storage in ways its competitors cannot. We continue to focus on 'ecosystem' metrics, as maniacally focusing on customer loyalty via the industry's best user experience for the purpose of driving iOS proliferation remains the optimal long-term strategy."
So what should we look out for in the upcoming earnings? Evidence that Apple can keep its margins strong, and that it is effectively growing its ecosystem.
Don't Miss: Does Apple Really Need Help Selling iPhones?