Analyst Downgrades Apple Because It Treats Workers 'Like Animals'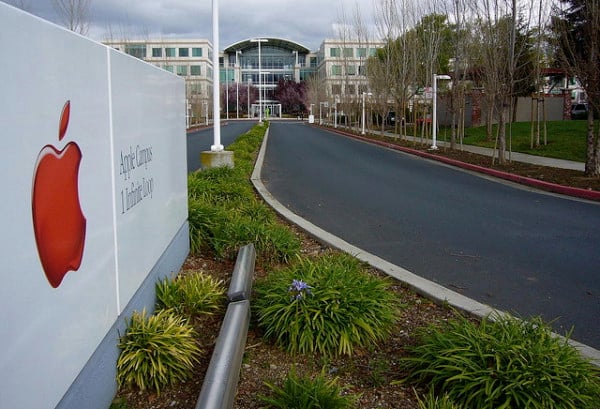 A top equity research firm has downgraded Apple (NASDAQ:AAPL) based on concerns about how the California-based company's overseas suppliers treat their employees. Standpoint Research downgraded Apple from a Hold rating to a Sell rating on Monday, reports StreetInsider.
Standpoint Research analyst Ronnie Moas outlined the reasons behind the downgrade in a research note obtained by StreetInsider. "For Apple Computers to pay their workers $2 an hour while they have $150 billion in the bank is nothing short of obscene," wrote Moas. "They have workers who are doing back-breaking and eye-burning work in depressed states of mind and in many instances have already committed suicide. Instead of treating their employees like human beings, they are treated like animals."
Moas appeared to be referencing a series of employee suicides that have taken place at various Foxconn facilities since 2010. Apple joined the Fair Labor Association in 2012 and implemented a compliance-monitoring program after the incidents. The FLA recently said Foxconn had resolved almost all of its factory safety and worker condition problems, although the Taiwan-based manufacturer is still having difficulty in reducing its workers' weekly hours.
Moas also chastised Apple for not setting a higher standard for its suppliers' conduct. "If it were not for their employees, Apple would not be where it is today," Moas said in the note, per StreetInsider. "But instead of giving these people a better life, they give these people the bare minimum and defend this action with the argument that the wage is higher than the average there and in-line with what their competitors are paying."
The moral reasons Standpoint Research cited for downgrading Apple recalls the criticism that billionaire investor Julian Robertson leveled at the company's cofounder last year. "I came to the conclusion that it was unlikely that a man as really awful as I think that Steve Jobs was could possibly create a great company for the long term," Robertson told CNBC in October. "I just don't believe bad guys do well in the long run."
Last week, Wells Fargo analyst Maynard Um also downgraded Apple from an Outperform rating to a Market Perform rating. However, Um cited gross margin pressure concerns as the reason behind his downgrade, rather than unfair treatment of workers.
More from Wall St. Cheat Sheet:
Follow Nathanael on Twitter @ArnoldEtan_WSCS