Analyst: Get Bullish, This Is Apple's 'Year of Innovation'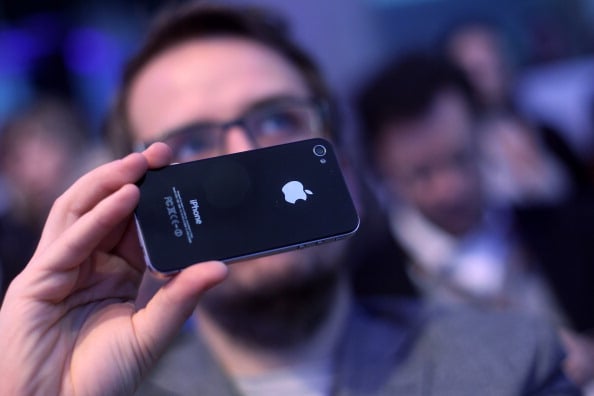 There is really only one thing going on in the world of Apple (NASDAQ:AAPL) right now, and that's the World Wide Developer Conference. WWDC 2014 begins on June 2 and everybody — from consumers to analysts — appears to be tied up in speculation.
Read more: Will Apple Announce an iHouse System?
In many ways, the intense focus on the event is justified. The WWDC will set the tone of the conversation about Apple for the next few months, if not for the next year entirely. The announcements Apple makes next week will help focus the consumer and investor conversation surrounding the company, and hopefully bring it more in line with what management has in mind.
Read more: Apple Wants Second Shots at Samsung's Infringement and Money
If the rumor mill over at Mac Rumors is reliable, then what management has in mind is software, more software, and very much not the iWatch or an iTV update (so, more software.) Apple CEO Tim Cook will deliver the keynote on Monday (Apple will live stream the event) and he is expected to champion OS X, iOS 8, and the development of a platform for home automation.
Read more: Does This New Component Leak Confirm Apple's 4.7-Inch iPhone 6?
In May, Cantor Fitzgerald analyst Brian White stated in a research note that, "We expect Apple to focus its announcements on new software updates and innovations that expand the reach of its digital matrix and build the foundation for exciting new product launches this September during what we have dubbed as the 'Year of Innovation.'" White is expecting an update to iOS 8 alongside improvements to the Apple ecosystem at large, namely Siri, Maps, and iCloud.
Fueling a slightly different vector of WWDC speculation is a report from The Financial Timesstating that Apple is ready to announce its entry into the business of the "Internet of things." Reportedly, Apple could announce a new software platform for the iPhone that would turn the device into a remote control for home appliances. Although Apple isn't expected to call attention to the iTV at the conference, such a platform certainly helps paves the way for more robust Apple home entertainment products in the future. The news appeared to vindicate a theory put forward by White that the iWatch, which is expected to be announced in the fall, "could be used as a multi-purpose gateway for consumers to control their home."
With high expectations for the WWDC and product announcements in the Fall, Cantor Fitzgerald maintains a price target of $777 per share, the highest among 46 brokers tracked by Yahoo. The target represents possible upside of about 24 percent from Tuesday's closing price, and compares against the current mean analyst price target of $628.33.
More From Wall St. Cheat Sheet: