Analyst: Get Your iPad Mini 2 Now, Before It's Too Late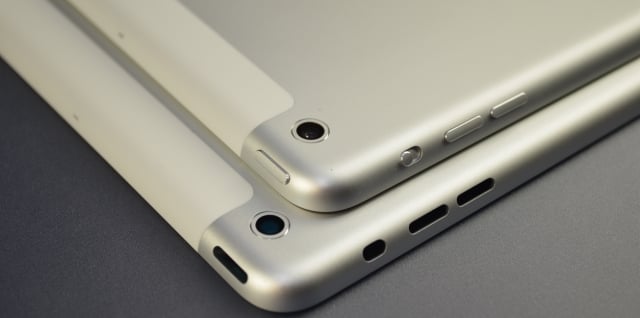 According to a research note from Cantor Fitzgerald seen by Wall St. Cheat Sheet, Apple (NASDAQ:AAPL) quietly began taking pre-orders for the Retina iPad mini 2 on Tuesday morning.
Cantor Fitzgerald recommended that anyone looking to get one of the devices place their order soon, as the firm is expecting shortages over the holidays. Rumors that Apple is facing heavy production shortages of the device have been making the rounds for awhile and were seemingly confirmed when Apple chose not to announce the date that the new iPad mini would be available during the media event at which the company unveiled the new mini and the iPad Air.
At the time, Apple said that the iPad Air would go on sale November 1 and refused to get more specific than saying the Retina iPad mini would be available later in November. Now that the iPad Air launch has come and gone, Apple is apparently taking pre-orders for the more-popular mini on the sly.
"We believe today's stealth pre-order launch of the iPad mini speaks to the supply constraints around this new device as we have previously discussed. Keep in mind, Apple has historically announced pre-order periods well in advance; however, we believe limited availability may have driven the company into a more secretive launch this time around," the firm said.
Cantor Fitzgerald pre-ordered one of the devices, and the receipt said that it would be delivered between November 20 and 22, which led the firm to guess that the Retina iPad mini will go on sale in Apple Stores on November 22. The firm also noted that while some of the models said they'd ship in one to three business days, others were saying they'd take five to ten days.
Piper Jaffray analyst Gene Munster pointed out on the day of the iPad Air's release that the mini now accounts for between 60 and 65 percent of Apple's tablet sales in a given quarter, which is why Munster didn't have especially high expectations for the iPad Air's launch weekend. Even though Apple's making big profits on the iPad Air, it's hard not to wonder whether how many more of the Retina iPad mini tablets Apple could sell over the holidays were it not facing production shortages.
Cantor Fitzgerald reiterated its Buy rating and $777 price target on the stock.
Follow Jacqueline on Twitter @Jacqui_WSCS
Don't Miss: Samsung Faces Sanctions Over Apple Doc Leak.