Analyst: Here Comes the iPhone 5S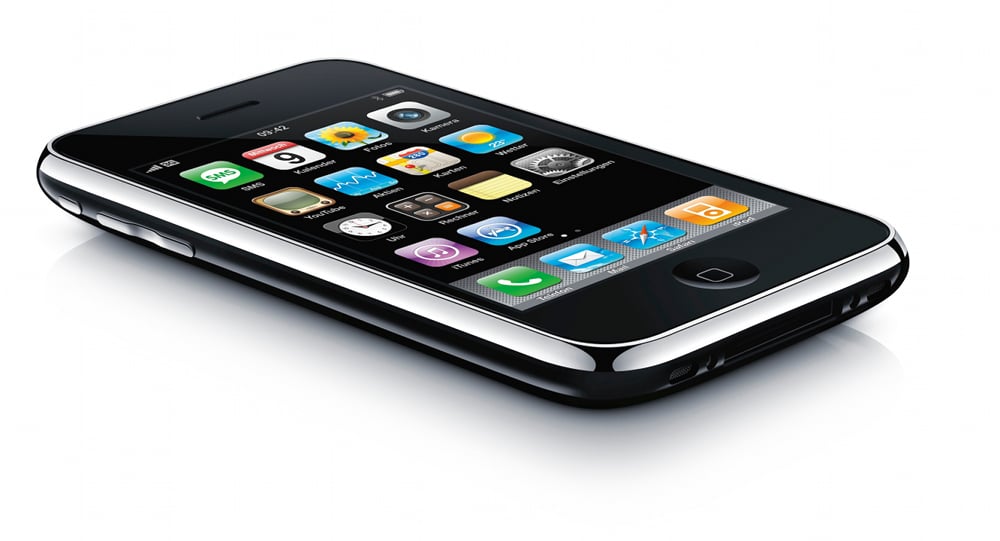 Maybe — just maybe — an iPhone 5S will go into production before the end of this month. Jeffries & Co. analyst Peter Misek has said that the device will launch around that time, but he hasn't always been accurate in his predictions, and this is already his second guess on when the device will come out.
The iPhone 5S is Apple's (NASDAQ:AAPL) next big chance to prove to investors that it still has the spunk that led to its soaring stock last year. The device will also be an opportunity for Apple to fail to prove itself to investors, as the stock could take another downward turn like it did late last year.
By Misek's estimate, Apple will be making the attempt to prove itself in either late September or early October. This falls in line with what Apple said during an earnings call earlier this year, in which CEO Tim Cook said that the company had some exciting new products coming out in the fall and into 2014.
Misek believes that Apple will produce 50 to 55 million iPhones in its fourth quarter, which ends September 28. iPhone production is expected to be split into 25 million iPhone 5S units, 5 million iPhone 4S units, and 20 million units of the anticipated low-cost iPhone.
As with any analyst's forecast, Misek's has to be taken with a grain of salt. Earlier this year, Misek had predicted Apple would begin production of the iPhone 5S in March, and launch the device in June or July. He was wrong before, and he could be wrong again.
At least this time, Misek's prediction falls more in line with what Apple itself has vaguely said about new products coming out in the fall. Apple's iPhone 5 was launched last September, which makes this coming September a reasonable time to expect a refresh of the product. If the iPhone 5S does in fact launch in September, its initial success may indicate how Apple's next fiscal year is going to turn out. However, there are some other items that may be even more important.
The iPhone 5S may be one of the most important things for Apple in the near future, but it's just a smartphone. All the rage seems to be moving toward wearable smart-gadgets, like smart-watches or Google's (NASDAQ:GOOG) smart-glasses — Google Glass.
Many have speculated — though Apple hasn't validated any of the rumors — that Apple will be producing an iWatch. Apple's shares may hinge more on the release of an iWatch than on the iPhone 5S, as the new device would be better able to convince investors that Apple can still innovate and be a leader in the technology industry.
Here's how shares of Apple finished trading Monday: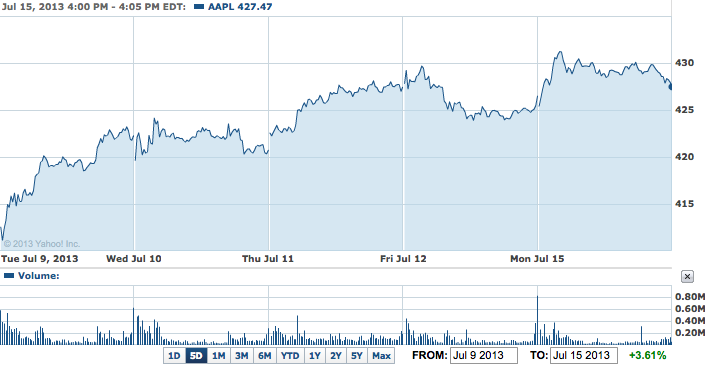 Follow Mark on Twitter (@WallStMarkSheet)