Analyst: Institutional Investors May Be Underestimating Apple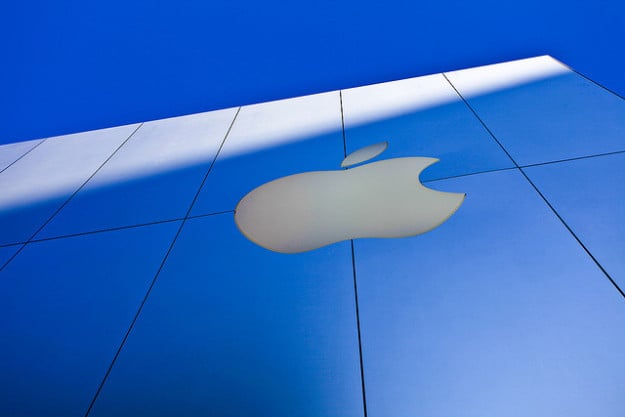 While institutional ownership of large-cap stocks are currently at an all-time high, Apple (NASDAQ:AAPL) is falling behind. The company is at a five-year low among hedge funds, banks, mutual funds, and other powerful financial institutions, Apple Insider reports.
Companies like Google (NASDAQ:GOOG), Amazon (NASDAQ:AMZN), and Microsoft (NASDAQ:MSFT) are at near record-level highs for institutional ownership in the past five years, while Apple is seeing a five-year low. "Institutional investors hold less concentrated positions in Apple than in the past with the top 30 holders allocating 2.2 percent of their fund to AAPL, compared to a high of 4.1 percent in the last five years and Apple's current 2.9 percent weighting in the S&P 500," analyst Katy Huberty wrote in a note seen by Apple Insider on Wednesday.
Interestingly, another company that is failing to entice institutional investors is Tesla Motors (NASDAQ:TSLA), which was reportedly involved in secret meetings with Apple just last month.
Huberty believes institutional investors are underestimating the tech giant's ability to grow even further. She points to the new and burgeoning wearable tech market, as well as potential new services Apple could provide with its existing complex of both hardware and software products.
Earlier this month, Huberty speculated that the as-yet-unannounced but hotly anticipated iWatch could fetch Apple as much as $17.5 billion from existing iPhone users in its first year alone. She thinks the company could sell almost 60 million iWatch devices at approximately $299 apiece. Huberty, in her note, also says she sees other new opportunities for Apple with mobile payments as well as advertising services.
Huberty writes: "We analyzed year over year R&D growth and Apple's share performance, and found that on a next 12-months view, stock performance tends to improve after periods of R&D growth as the company invests in new product categories. We saw this trend play out with iPod in 2000-01, iPhone in 2005-06 and iPad in 2008-09. Interestingly, Apple kept R&D growth at over 30 percent year over year during 2010-13, the only multi-year stretch of consistent double-digit growth in the past 15 years."
Regardless, as one recent Forbes article notes, responding to Huberty's predictions, most investors view Apple with considerably less optimism.
More from Wall St. Cheat Sheet: