Analyst: Investors Should Be 'Forgiving' Over Apple Earnings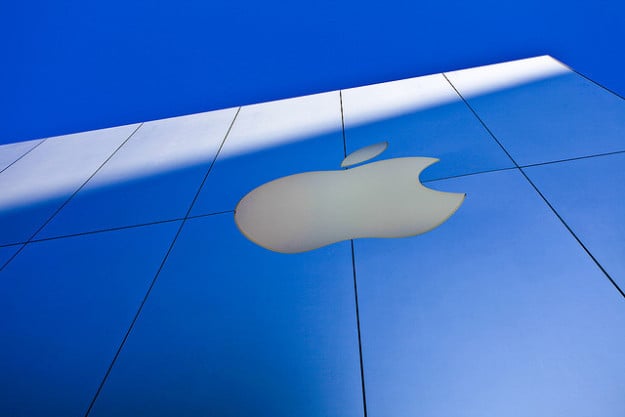 Apple's (NASDAQ:AAPL) upcoming third-quarter earnings report will probably not delight any Apple investors. Apple is expected to post year-over-year declines for the second quarter in a row. According to Yahoo Finance, Apple consensus revenue for the June quarter is $35.09 billion and consensus EPS is $7.31. Last year Apple posted $35 billion in third-quarter revenue and EPS of $9.32.
"Even if the quarter is horrendous and the outlook is bad — and it's hard not to see the worst — we are in a period where you have to be forgiving. People have been unforgiving, but we have to be forgiving because you are going to have a new product cycle that starts and when they give guidance they won't put that in, they don't want to tell, they don't want to reveal too much," said Topeka Capital Markets senior analyst Brian White via CNBC.
Although some investors may not feel as forgiving as White, the analyst raises several valid points. After all, Apple's earnings forecast for the June quarter was for revenue between $33.5 billion and $35.5 billion. Apple's third quarter period is typically a seasonal sales doldrums in its product cycle. Most analysts are anticipating an iPhone refresh this September, as well as a new, lower-cost "iPhone Lite" model. 
For this reason, many buyers may be holding off on making their next iPhone purchase in anticipation of the new models debuting this fall. The Cupertino based-company may also be taking a hit from the overall slowdown in the high-end smartphone market.
However, the slowdown in the smartphone market can be viewed as a positive factor, rather than a negative. The smartphone market slowdown may be the impetus that is pushing Apple to develop new products. Apple has a proven track record when it comes to introducing new products that quickly become the standard-bearers in the market.
"It's a little shortsighted to get concerned about what we are going to see in the quarter and outlook. We are tapping into totally new markets. A TV for Apple is a totally new market; wearable electronics, an iWatch, is a totally new market," stated White.
Here's how Apple closed out the week on Friday.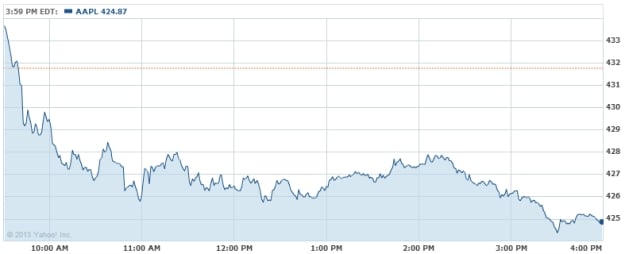 Follow Nathanael on Twitter (@ArnoldEtan_WSCS)