Analyst: Investors Should Look at Apple's Equipment Spending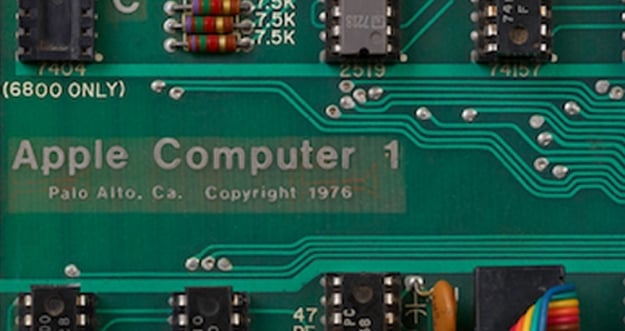 Apple Inc. (NASDAQ:AAPL) is on pace to spend more than $4 billion on research and development this year, an amount that would make most technology companies an attractive buy. Yet for the entire first half of 2013 and for much of the company's current fiscal year, negative sentiment has been keeping the stock at depressed levels. Several problems have contributed to the changing perception of Apple's fortunes: rising competition, innovation, and global markets. Particularly, worries about profit margin have prompted some investors to sell and others not to buy.
The market for the company's primary products — the iPhone and the iPad — are extremely competitive, and price competition from rivals like Google Inc. (NASDAQ:GOOG) have especially hurt Apple in the smartphone market. The iPhone was first released six years ago and the iPad hit shelves three years ago, and that time lapse between major innovations has allowed competitors to catch up. Even Apple's refreshed products have not been enough to keep the company ahead of the curve.
With such strong competition on similar products, the high prices the company has been able to charge — and which have made Apple so profitable — are harder to justify. Partly as a result of this changing dynamic, pressure has been put on the company's margins: its latest earnings report showed that Apple's wide profit margins have begun to narrow.
But for Stifel Nicolaus analyst Aaron Rakers, who holds a Buy rating on Apple and a $600 price, the issue of margins is more complex than investors have understood. His analysis showed that some pressure on the company's profit margins have come from depreciation expenses on its investment machinery and software, all of which he assumed came out of the cost of goods.
If that assumption is correct, he wrote, gross margin actually rose, quarter over quarter, rather than fell, when higher manufacturing costs were excluded. "Apple's combined Warranty Expense and accelerated Depreciation & Amortization expense stood at 7.6% of revenue, an increase from 3.2% in the year ago quarter," he says.
Rakers said that while many analysts have suggested that warranty accrual has been a factor in margins, even without the accruals, the gross margin would decrease this quarter. Apple has guided the June quarter gross margin at 36 percent to 37 percent compared to the 37.5 percent and 42.6 percent recorded in the previous and year-ago quarters. The peak gross margin of 47.4 percent came in the March 2012 quarter.
"While we believe it is well-known that Apple's F2Q13 gross margin reflected a ~90bps negative impact from a retrospective $414 million charge related to a one- time warranty charge (the adjustment to China's warranty accruals)," he wrote, according to Barron's. "Apple's adjusted gross margin would still reflect a consecutive decline over the past four quarters, the longest string of declines seen since the iPhone introduction in mid-2007 and thus continuing to fuel the negative sentiment that often surrounds increasingly competitive consumer-driven product companies."
Apple has increased its capital expenses "significantly" from the $4.3 billion spent in 2011 and $8.3 billion in 2012; now, with a projected $10 billion to be spent in the fiscal year ending in September, Rakers said he believes investors should consider several questions. First, "How we should think about these supply-chain/equipment investments as it relates to the company's product cycles and the usability of the equipment beyond the point at which the asset is fully depreciated (i.e., positively impacting margin?)." And second, "How flexible is Apple's equipment investments relative to the company's form factor expansion/evolution?"
These questions are meant to prompt investors to look at Apple's levels of capital expenditures in relation to how much Samsung Electronics Co. (SSNLF.PK) and Intel Corp. (NASDAQ:INTC) spend, as they are companies that both own factories. The iPhone maker's current capital expenditure spending is similar to those more historically capital-intensive companies. Apple's investment in machinery, equipment, and internal use software is about 1.5 times greater than Intel's investment in property, plant, and equipment over the same time period and about 2.9 times and 5.5 times the increases in spending by Hewlett-Packard Co. (NYSE:HPQ) and International Business Machines Corp. (NYSE:IBM), respectively.
Follow Meghan on Twitter @MFoley_WSCS