Analyst: iPhone Is Keeping Competition at Bay in North America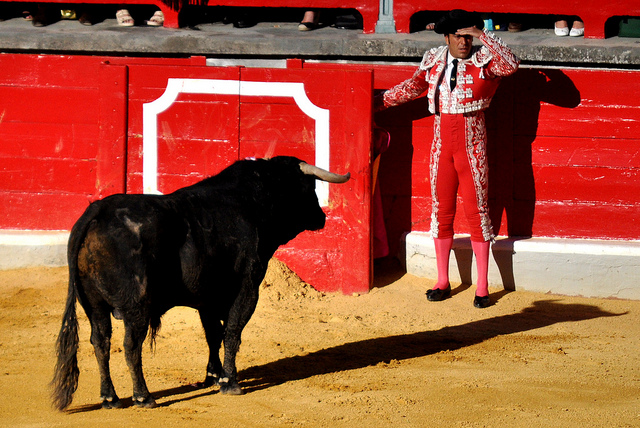 Analysts from Detwiler Fenton gave support for a bullish perspective on Apple (NASDAQ:AAPL) today, noting that iPhone sales in the North American market are stronger than expected. Led by research director Mark Gerber, the research team at Detwiler Fenton is also predicting worldwide iPhone sales of 30 million units for the June quarter.
In a note to investors via Barron's, Gerber wrote, "Our latest checks continue to indicate North American iPhone sales remain resilient, despite the high profile device launches from Samsung (SSNLF.PK) and HTC. Based on our checks, we believe QTD [quarter to date] share at Verizon (NYSE:VZ) Wireless is only off a couple percentage points sequentially and that iPhone 5 continues to garner a larger percentage of iPhone share."
However, Gerber also acknowledged that the Galaxy S4 has taken some of the iPhone 5's market share at AT&T (NYSE:T) and Sprint (NYSE:S). The analyst expects that T-Mobile (TMUS), which has only recently begun to carry the iPhone, will approximately 1 million units in the June quarter.
Regarding the impact of Samsung's Galaxy S4 on sales of the iPhone 5, Gerber wrote, "Samsung's GS4 has sold well but with it only up roughly 15 percent over GS3 sales in North America, AAPL has been able to maintain most of its share."
Last month Detwiler Fenton was challenged by BlackBerry (NASDAQ:BBRY) over what it alleged was a "false and misleading" report from the research firm. Detwiler Fenton reported that BlackBerry was experiencing high return rates on its latest Z10 device. BlackBerry denied the claims and said it would ask the U.S. Securities and Exchange Commission to review the report.
Apple closed down 0.41 percent today, or $1.85, at $449.73. Here's how Apple has traded over the past week.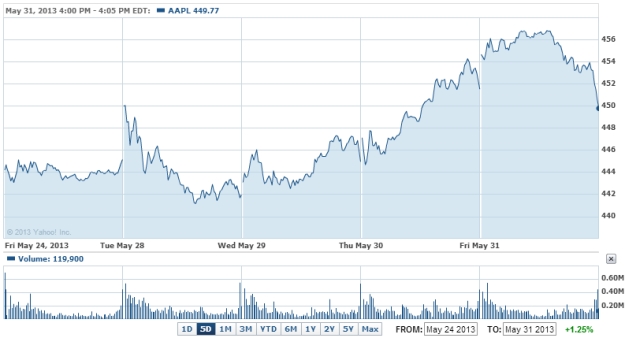 Follow Nathanael on Twitter (@ArnoldEtan_WSCS)
Don't Miss: Has Apple Figured Out This Giant Market?