Analyst: 'Keep an Eye on Apple' in 2014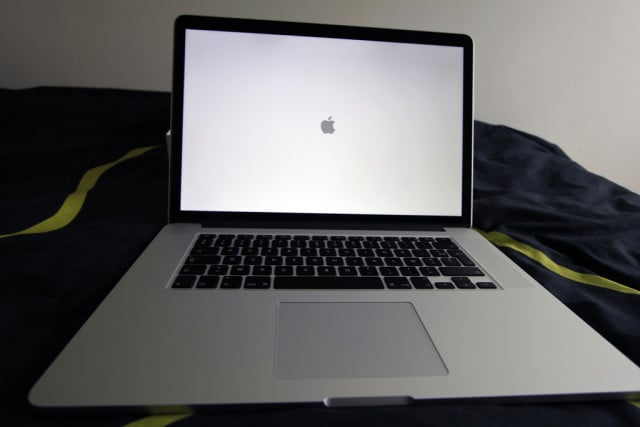 Will Apple (NASDAQ:AAPL) make investors a fortune in 2014? In a recent interview with Bloomberg's Betty Liu, Trading Advantage Senior Market Analyst Alan Knuckman called out Apple as a stock to watch in the upcoming year. When asked if the markets could repeat the gains seen in 2013, Knuckman noted that it has been "a tragedy that people have not believed in [the markets] this year."
However, after admitting that 2013 had set a "high bar," the analyst said that he remained optimistic and still expected the markets to move higher. Knuckman also suggested that Apple may become an important market catalyst in 2014. "I think you want to keep an eye on Apple," Knuckman told Bloomberg. "As Apple goes, I think people's fortunes will follow." The analyst also noted that the California-based company appeared to be on the verge of a "breakout."
"We've been in a wedge here at Apple," stated Knuckman. "$605 is the next target for Apple — that's about 6.5 percent higher." However, Bloomberg host Liu seemed skeptical of Knuckman's optimism and noted that despite being a big market cap company, "Apple products are losing more and more market share."
Apple's declining market share is often cited by some industry watchers as evidence of the company's overall decline. However, in a research note obtained by Apple Insider, Needham & Co. analyst Charlie Wolf pointed out that, "There appears to be no correlation between market share and the viability of a platform." Instead of attempting to dominate through higher market share, Apple creates value for investors by deriving more revenue from its loyal users. According to Asymco analyst Horace Dediu's calculations, each iOS user spends about $48 a year in Apple's ecosystem.
This strategy has enabled Apple to consistently taken the lion's share of the mobile profits, despite having a smaller overall market share than other mobile companies. In response to Liu's comment about Apple's declining market share, Knuckman said that, "[Apple] will figure it out. It got overly beat down from a technical standpoint."
"It's turned its fortunes, it's now participating, and it's really carrying the Nasdaq here in this recent leg to the upside," added Knuckman. The analyst also pointed out that underestimating Apple wouldn't be the first mistake that market analysts have made this year. "Everybody has a certain opinion and they were kind of wrong about the market this year, they thought there would be a correction, they though there would be a sell off. It hasn't happened," noted Knuckman. With a recently signed distribution deal with China Mobile (NYSE:CHL) and the promise of "significant opportunities ahead of us and both current product categories and new ones," Apple may set an even higher bar in 2014.
Follow Nathanael on Twitter (@ArnoldEtan_WSCS)
More from Wall St. Cheat Sheet: