Analyst: Lines Are Blurring Between Apple and Google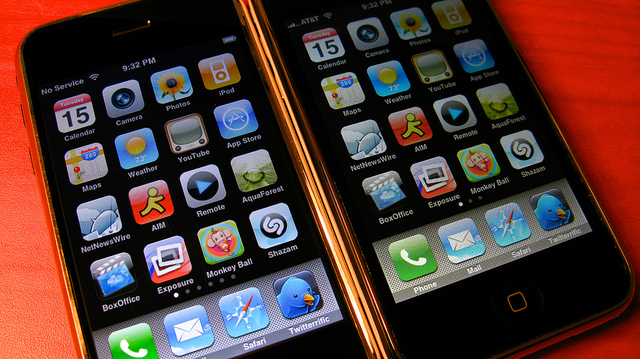 The game of "spot the difference" that consumers play with Apple (NASDAQ:AAPL) and Google (NASDAQ:GOOG) products is getting harder, according to Piper Jaffray analyst Gene Munster. In a note published January 6, Munster concludes that "apps are no longer a point of differentiation" between iOS and Android, further blurring the line between the two platforms and increasing their interchangeability.
Munster reached this conclusion after surveying the top 200 paid and free apps on each platform. Among these 200 apps, there were 38 paid and 74 free apps that were the same. Munster calculated the average rating and price of paid apps on each platform as well as the average rating of free apps and determined that "that app quality and experience between the two OSes is a virtual tie."
One insight Munster did draw from this breakdown was that iOS users appeared more satisfied with paid apps than Android users, while Android users appeared more satisfied with free apps than iOS users. IOS users were also far more likely to provide a review for a paid app, whereas Android users were much more likely to provide a review for a free app.
Munster and his team believe that the difference in paid versus free app rating behavior between the two platforms means "Apple continues to hold the advantage in terms of being a better platform for paid monetization for mobile developers." This has ostensibly been true for a long time, and historically, it has been argued that this means Apple fosters a better app ecosystem than Android.
But Munster doesn't believe that is the case anymore. "We believe the biggest mobile developers are now developing on both platforms regardless," he wrote. While there are often differences large and small in the same app designed for different platforms, "we believe the bigger point is that users of the two platforms appear happy with the versions of apps available on their platforms based on the average rating parity."
Looking ahead, analysts are expecting Apple to report first-quarter earnings of $14.05 per share and revenue of $57.31 billion.  Analysts are expecting Google to report earnings of $12.24 per share and revenue of $16.71 billion.
More from Wall St. Cheat Sheet: