Analyst: Multiple Tailwinds for Apple's iPhone Launch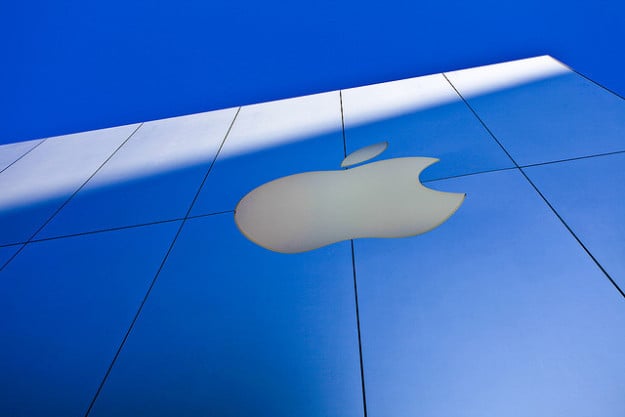 Could this year's iPhone launch weekend set a new sales record for Apple (NASDAQ:AAPL)? Cantor Fitzgerald analyst Brian White sees multiple tailwinds driving iPhone sales as high as 6.5 million units this weekend.
In a note to investors, White outlines the four major positive factors that could make this iPhone launch weekend a record-breaker. First, White notes that Apple has released two iPhone models at the same time. He believes that the different price points on the iPhone 5C and iPhone 5S will enable the Cupertino-based company to reach more smartphone consumers.
Second, the analyst believes that the discontinued iPhone 5 will further boost sales of the newly released devices. Third, White points out that the iPhone 5C numbers are likely to be better-than-expected since the device has been available for pre-order since September 13.
Finally, White notes that China will be included in Apple's iPhone launch weekend numbers for the first time this year. He believes that the addition of China's iPhone sales numbers will help push Apple's overall numbers as high as 6.5 million units this weekend. White also cites the recently signed distribution deal with Japan's largest carrier, NTT DoCoMo (NYSE:DCM).
On the other hand, White also notes a headwind around this year's iPhone launch weekend. He believes that the lack of a pre-order option for the iPhone 5S in most markets could negatively impact Apple's overall sales numbers. Several analysts, including Piper Jaffray's Gene Munster, predicted that the iPhone 5S would be in short supply due to production constraints. White notes that estimated shipping times for the iPhone 5S in the U.S. range from 1-10 days. However, the gold-colored iPhone 5S isn't expected to ship until October in most markets.
Apple's iPhone 5S and iPhone 5C went on sale in 11 different countries on Friday at 8 a.m. local time. Here's how Apple has traded over the past five trading sessions.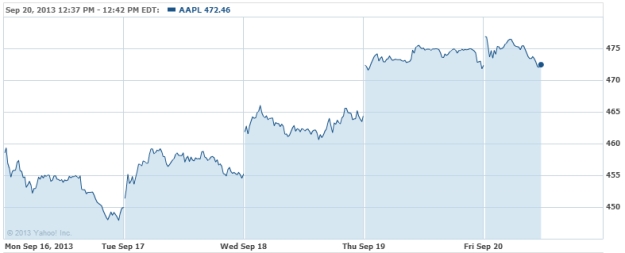 Follow Nathanael on Twitter (@ArnoldEtan_WSCS)
Don't Miss: NY Attorney General to iPhone Owners: Download iOS 7.