Analyst: No Apple Television Set Next Year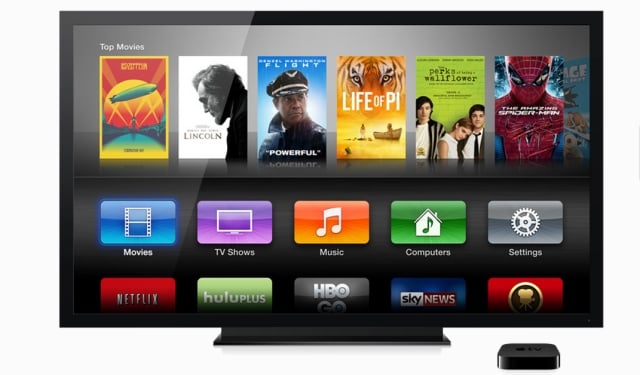 KGI Securities analyst Ming-Chi Kuo became the latest industry watcher to weigh in on the Apple (NASDAQ:AAPL) television rumors with his own prediction. "We believe iTV launch will be delayed to end-2015 or early 2016 at the earliest," wrote Kuo in a note obtained by 9to5Mac.
Although Kuo's Apple television prediction cannot be independently confirmed, the well-connected analyst has previously made accurate predictions about Apple's gold-colored iPhone 5S and sapphire-covered fingerprint scanner. However, Kuo's iTV timeline contradicts recent predictions from both market research firm DisplaySearch and Piper Jaffray analyst Gene Munster.
NPD Group's DisplaySearch has repeatedly predicted that Apple will release multiple sizes of a 4K resolution television set in the second half of 2014. Munster also predicted the release of an Apple television product in 2014 during Business Insider's recent IGNITION conference. However, it should be noted that Munster has predicted an Apple television release in each of the past three years.
Rumors of an iTV have been around ever since biographer Walter Isaacson reportedly discussed the product with Steve Jobs. "I'd like to create an integrated television set that is completely easy to use. It would be seamlessly synced with all of your devices and with iCloud," said Jobs. "No longer would users have to fiddle with complex remotes for DVD players and cable channels. It will have the simplest user interface you could imagine. I finally cracked it."
Although Kuo doesn't believe Apple will release an iTV anytime soon, he predicted that the company will release another iteration of its Apple TV set top box product sometime next year. "We expect Apple to launch a new version of the Apple TV with an A7 processor in 2014, and we forecast 2014 shipments to total 8.2mn units," noted Kuo. "Shipment growth will be limited unless Apple is able to integrate more TV content, services and its App Store, in our view."
Like DisplaySearch research director Paul Gagnon, Kuo believes that the release of an iTV may depend on Apple's success in acquiring enough premium content for the product. "If Apple wants to launch iTV, the challenges of integrating content and service are more difficult considering the different TV content ecosystems (e.g. cable operators) in various countries," wrote Kuo. "Moreover, establishing an iTV supply chain is very costly."
Follow Nathanael on Twitter (@ArnoldEtan_WSCS)
Don't Miss: Apple Stores May Soon Get This Interactive Shopping Technology.