Analyst: No Headwinds Ahead to Hurt Apple's Margins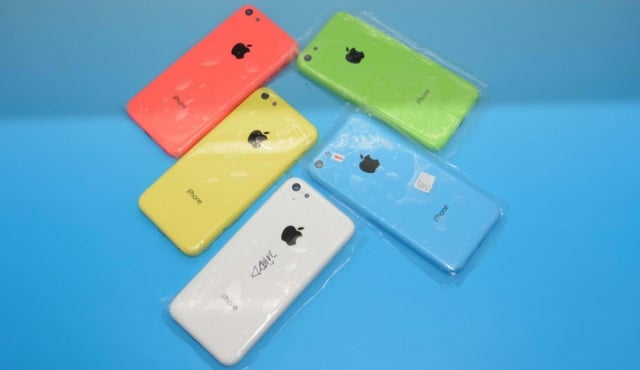 Apple (NASDAQ:AAPL) is renowned for refusing to sacrifice profit margins for market share. The company even kept the price of the iPhone 5C — the so-called low-cost iPhone — much higher than analysts expected, despite industrywide concerns that the company prices its products far too high to successfully break into emerging markets.
As one would expect of a company as successful as Apple, a lot of thought has gone into the marketing and the pricing of its products. Apple built its reputation by delivering products that revolutionized how people communicate with each other, how they consume media, and how they live on a day-to-day basis, making technology a part of everyday life the way it never was before. It helped that the company tended to under-promise and over-deliver.
This was helped by Apple co-founder Steve Jobs's ability to mesmerize audiences by charismatically creating a "reality distortion field," a science fiction term that has often been used to describe his belief that wanting and willing something could make it happen. His persona and the products were created with that belief as a guide made Apple a brand with huge cachet. But Jobs was also a good businessman, and skill also played a role in making Apple the company it is today.
"Apple has never followed the trend in passing along the savings," IHS iSuppli analyst Michael Yang told Bloomberg last month. "As long as Apple can make people pay, it will stay on this track." Of course, part of the company's long-term marketing system is its pricing: Apple has leveraged its brand's image to carve out market share. Therefore, Apple risks harming the cachet of owning one of its products by lowering the price of its iPhones or iPads.
Analysts and investors have begun to question the strength of that strategy as sales slow. Investors have sent shares of the company's stock tumbling down by more than 8 percent since September 10, when Apple unveiled its new lineup of iPhones and investors found out the iPhone 5C was priced much higher than they had anticipated, putting the company's ability to capture market share in emerging markets into question. Unlocked, without a wireless contract, the device is priced at $549 in the United States and $700 in China.
While it's debatable whether it would be beneficial for Apple to forgo higher prices to gain market share, it is clear that strategy keeps margins strong. Data from recent research by IHS iSuppli has shown that the company's strong margins have persisted in its latest refresh of iPhone models, even for the cheaper iPhone 5C. For the 16GB iPhone 5S, Apple generates $450, excluding the component costs and assembly for the device, which sells for $649 without a contract.
The research firm's data show that the costs of the components and manufacturing add up to 30 percent of the total price, a percentage roughly equivalent to 2012's iPhone 5 and the new iPhone 5C, which sells for $100 less. Still, despite the higher-than-expected price tag of the low-cost iPhone, IDC said it expects Apple to double its market share in China by next year.
In his latest research note, sent to Wall St. Cheat Sheet, Wells Fargo Securities analyst Maynard Um provided the bull case for Apple's gross margins from an accounting perspective. Noting that quarters in which the company launches a new "S" version of its iconic smartphone, accounting headwinds are eased and gross margins are driven higher.
S models are typically fairly similar to the previous version of the iPhone, with slight modifications that do not require radical changes to components or assembly, so Apple's most recent iPhone refresh has fewer additional costs than an entirely redesigned smartphone. For example, the iPhone 5C is basically an iPhone 5 with a new outside shell. It does not include the $7 fingerprint sensor or the 64-bit A7 chip and the motion-sensing M7 chip, which cost a total of $19. Rather, it uses a lower-cost memory chip and its processor is last year's A6 chip, which is cheaper, as well.
"If our accounting reversal assumptions are correct and assuming [the sales] mix of [iPhone 5C and iPhone 5S devices] goes to two-thirds of iPhone volumes, we believe December corporate gross margins could be 39.6" percent, Um wrote. That compares to the firm's original estimate of 38.3 percent, or 56 cents in incremental earnings per share. The March quarter could even see greater upside potential, the research note stated, with gross margins soaring as high as 40 percent. The firm's initial estimate was 38.5 percent.
"We note that gross margins have gone up by an average of 225 [basis points] in the two quarters of launch in an "s" cycle versus the two quarters of launch in a new form factor iPhone where gross margins have decreased by an average of 225 [basis points]," the analyst wrote. Improvements in gross margins, particularly if they reach 40 percent or more, would dispel high-end smartphone commoditization fears, according to Um.
The Wells Fargo analyst concluded his analysis by noting that Apple can still expand distribution — it only has 280  wireless operators compared to BlackBerry's (NASDAQ:BBRY) peak number of 650, driving growth volume. However, Um said the firm believes that the "gross margin expansion story is more compelling." He reiterated the stock's Outperform rating.
Follow Meghan on Twitter @MFoley_WSCS
Don't Miss: Obama Administration: Samsung Ban Will Stand.