Analyst Offers iPad Predictions for Rumored October Launch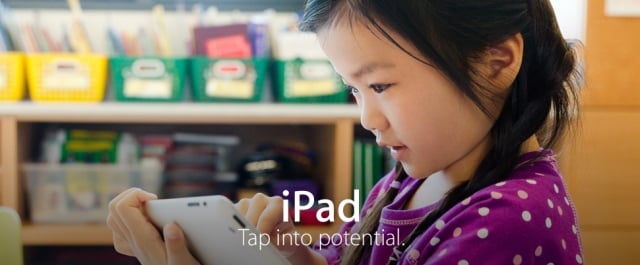 Will Apple (NASDAQ:AAPL) host an October launch event that sparks as much anticipation as its September one garnered? It is not yet clear, but that hasn't stopped many analysts from predicting what could be in the works for Apple to debut later this month.
KGI's Ming-Chi Kuo is one such analyst, and Kuo is known for his solid track record of reliable forecasts. His predictions for Apple's iPhone 5S and 5C were largely corroborated Sept. 10 at the devices' reveal, and now he is offering more insight for what's to come for the expected iPad 5 and next-gen iPad mini.
According to 9to5Mac, the analyst believes both products will launch sometime in the year's fourth quarter, and each will receive significant improvements from their predecessors. For Apple's 5th generation iPad, Kuo believes that the device will receive a refreshed design and better controls, and he also highlights the unconfirmed leaks that suggest the new iPad will come in the same colors as the iPhone 5S.
In addition, Kuo predicts than an 8 megapixel iSight camera could replace the current 5 megapixel for the fifth generation iPad, and it could also include a larger aperture. The camera could also come with a sensory that has a larger active area, up 10 to 20 percent, and bigger micron pixels, and that would make it conspicuously similar to that which now adorns the new iPhone 5S.
Other new features for the iPad 5 aren't yet leaked, but thanks to the influx of tablet devices to the market and subsequent increased competition, Kuo believes even greater iPad enhancements may still be in the works.
As for the rumored iPad mini, the device might not be available for full-scale production until 2014 due to supply chain issues, but 9to5Mac reports that Kuo is still offering predictions and he isn't ruling out the possibility that the second gen device could still launch with its older brother later this month.
Leaks of the new iPad mini have been fewer and more far between than that of the iPad 5, but Kuo offers the prediction that the device could include a new Retina display, and even a new TouchID fingerprint sensor which has proved to please the iPhone 5S customers who were lucky enough to get their hands on the new device.
Investors and consumers will have to wait and see whether Apple sends out email invitations for an October event, similar to the way it did in September, but for now, only rumors run rampant.
Here's how Apple traded on Thursday: