Analyst: 'Robust' Demand for Apple Products Over Black Friday Weekend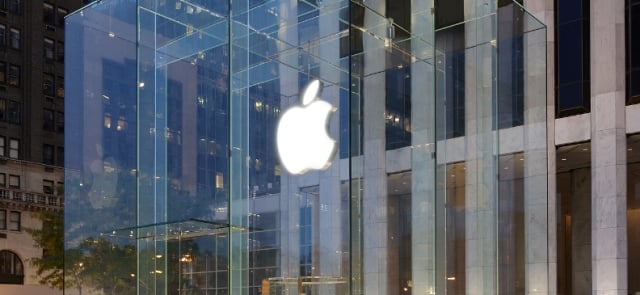 Deutsche Bank analyst Chris Whitmore took a close look at the sales of Apple's (NASDAQ:AAPL) products at various retailers and carrier partner stores over the Black Friday weekend. According to Apple Insider, Whitmore surveyed more than 100 stores during the weekend, including about 50 Apple Stores. The analyst also checked more than 50 different store locations at AT&T (NYSE:T), Sprint (NYSE:S), Verizon (NYSE:VZ), Best Buy (NYSE:BBY), Target (NYSE:TGT), and Walmart (NYSE:WMT).
The analyst found that consumer demand for Apple's primary products was "robust." Whitmore also found that most Apple Stores had good levels of product inventory and were adequately meeting consumer demand for key items during the Black Friday shopping rush, Apple Insider reports. For example, the analyst noted that the iPhone 5S appeared to be well-stocked at Apple's retail stores.
However, Whitmore said that a few Apple Store locations were sold out of the 128GB version of the iPad Air. The Deutsche Bank analyst also found that some versions of the iPad mini with Retina Display were out of stock at some Apple Stores. According to Whitmore's poll, the Wi-Fi only models of the Retina iPad mini were out of stock at 13 percent of the Apple Stores that he checked.
The stock shortages were even more pronounced for the cellular versions of the iPad mini with Retina display. According to Apple Insider, Whitmore found that 20 percent of the Apple Stores he checked on Black Friday were sold out of the cellular version of that device.
Whitmore's poll results are similar to those of Cantor Fitzgerald analyst Brian White's survey of 38 Apple Stores. White noted that the 64GB and 128GB capacity versions of the cellular iPad mini with Retina display appeared to be in short supply at the stores he surveyed. On the other hand, White found that supplies of the 16GB cellular Retina iPad mini were plentiful.
Although the iPhone 5S was well-stocked at third-party resellers like Best Buy, Whitmore found that supplies of Apple's iPad Air were more constrained outside of the Apple Stores. For example, Whitmore noted that Best Buy and other carrier locations he contacted reported iPad Air stock-out rates between 50 to 100 percent.
Despite depleted supplies of certain popular Apple products at some retail locations, Apple appeared to be reaping the benefits of strong consumer demand for electronic products this holiday shopping season. According to the latest survey data from the Consumer Electronics Association, 35 percent of consumers shopping this weekend said they bought electronics.
Follow Nathanael on Twitter @ArnoldEtan_WSCS
Don't Miss: Munster: Apple Products Are Hot This Season.