Analyst: Samsung Galaxy S4 Sales vs. Apple iPhone 5 Sales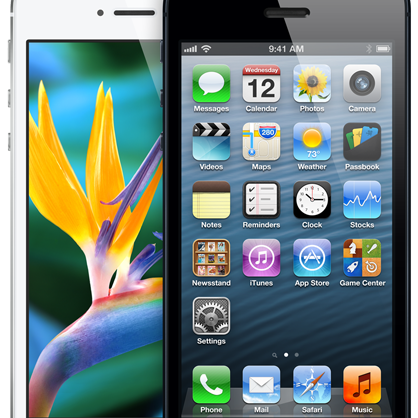 A recent report from the Korea-based Yonhap News claimed that Samsung (SSNLF.PK) shipped 20 million of its Galaxy S4 devices since its debut on April 26. This would make the Galaxy S4 Samsung's fastest selling device ever, since it is selling 1.7 times faster than the Galaxy S III. Although this seems impressive at first glance, how do sales of the Galaxy S4 compare to Apple's (NASDAQ:AAPL) iPhone 5 sales?
Since Apple does not break down iPhone sales by model and Samsung does not reveal its actual shipment numbers, it takes a little work to calculate the smartphone sales rates from both companies. ISI Group analyst Brian Marshall used Apple's opening weekend and quarterly sales figures to estimate the number of units that Apple sold in the first 25 days after the iPhone 5's debut.
For Samsung, Marshall used the consensus estimate of 20 million Galaxy S4 units shipped in 60 days. In a note to investors via Barron's, Marshall wrote, "The Galaxy S4 hit the ~20mil unit shipment mark within its first ~60 days on the market (~333k per day vs. the ~100 days it took their previous model the Galaxy S4 [S III] to hit the ~20mil unit level which was selling at ~200k/day)."
However, based on the 5 million units of the iPhone 5 that sold in its opening weekend, and the "~48mil total iPhones in the first full quarter the iPhone 5 was available," Marshall estimated that, "it only took ~25 days for AAPL's iPhone 5 to hit the 20mil unit mark (or ~805k/day)." This is more than double the daily sales rate of 333,000 for Samsung's Galaxy S4.
Although the Galaxy S4 has sold faster than any other Samsung device, it appears that it still couldn't surpass the sales rate for the iPhone 5. Citing the slowing demand for the Galaxy S4, a mid-June report from J.P. Morgan lowered the 2013 earnings estimate for Samsung by 9 percent. After the report was released, Samsung lost $12.4 billion in market capitalization, falling to $187.8 billion.
On a recent CNBC appearance, Marshall stated that Apple's "product introductions over the next couple of quarters are going to be enough to re-accelerate the earnings growth and so I think the stock is going to slowly start to factor in some of this going forward." Marshall has a "Strong Buy" rating and a $600 price target on Apple stock. Here's how Apple closed out the week on Friday.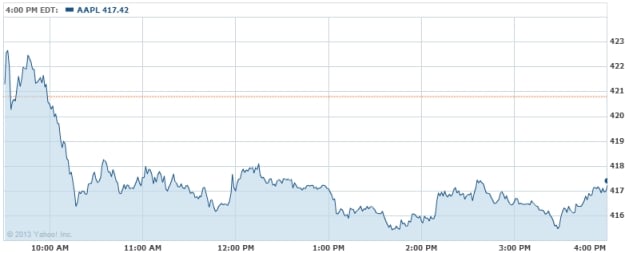 Follow Nathanael on Twitter (@ArnoldEtan_WSCS)