Analyst: Still Plenty of Smartphone Market Growth Left for Apple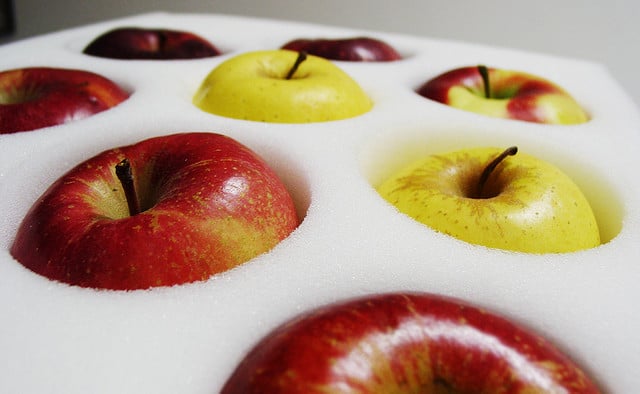 Will Apple (NASDAQ:AAPL) remain mostly unaffected by the widely predicted slowdown in the high-end smartphone market? A recent report from Credit Suisse via Barron's outlines a fairly optimistic future for Apple, though it also predicts that the Cupertino, California-based company's next earnings report will be below consensus expectations.
Although many analysts believe the high-end smartphone market is reaching saturation, Credit Suisse analyst Kulbinder Garcha thinks Apple's expected product refresh in the fall and a new low-end iPhone will soon offset any downside from the overall slowdown in the market. However, Garcha does believe that the June quarter will be a slower "transitional" period for Apple.
Garcha expects $34.8 billion in revenue for the June quarter, which is below the consensus revenue estimate of $35.2 billion. Garcha also forecasts iPhone shipments of 27 million in the third quarter of the 2013 fiscal year.
Like many other analysts, Garcha expects that Apple will introduce a so-called low-end iPhone along with an iPhone 5S. "Apple may use this opportunity to simplify its portfolio by discontinuing the iPhone 4, 4S and 5 making the forward portfolio a choice between two devices," Garcha wrote on Barron's.
Regarding a low-end iPhone, Garcha believes that the pros outweigh the cons for Apple. Based on iPhone owners' usage habits, Garcha thinks "Low-end iPhone cannibalization, [is] likely to be less than the iPad."
He also believes that the low-end iPhone will have a $329 retail selling price that will make it a viable competitor against devices from rival companies. Despite its low retail price, Garcha believes Apple "can still deliver a ~35 percent GM [gross margin] on the phone at full ramp." Although he acknowledges this is lower than Apple's approximately 50 percent margin on the iPhone 5, "it is still in line with the overall corporate gross margin levels for Apple."
Besides focusing on Apple's future outlook, Credit Suisse's report also notes that the smartphone market is still delivering robust growth and is "one of the most attractive secular trends in technology." Credit Suisse's analysts believe that global smartphone market penetration is still low at 24 percent and that "smartphone adoption will gradually rise towards 80 percent over the next few years."
Follow Nathanael on Twitter (@ArnoldEtan_WSCS)
Don't Miss: Apple v. Samsung: Battle of the Smartphone Ban Continues.