Analyst: The Cost of Disloyalty to Apple Is High!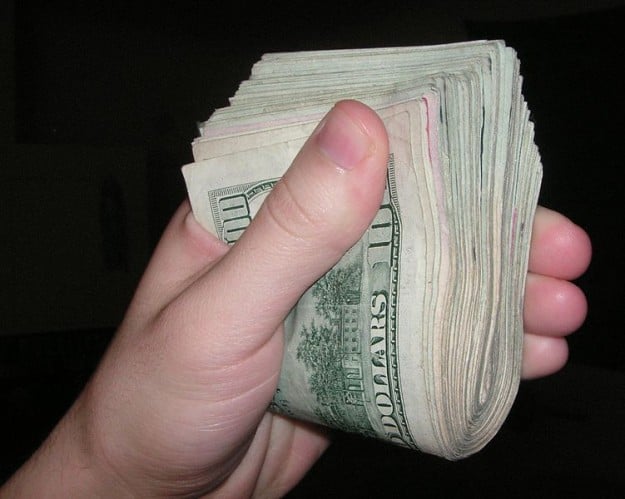 What's the cost of switching from Apple's (NASDAQ:AAPL) platform to an Android-based competitor? Goldman Sachs analyst Bill Shope set out to answer this question by exchanging his own iPhone with a Samsung (SSNLF.PK) Galaxy S4. Via Barron's, Shope concludes that "the cost of switching platforms is significant" and goes beyond the mere dollar cost.
Is Apple now a once-in-a-decade buying opportunity? Click here to get your 24-page Ultimate Cheat Sheet to Apple's Stock now!
With the goal of replicating all the content found on his iPhone, Shope discovered that he had to pay $79.85. However, even after using Apple's iTunes Match service, Shope was still unable to transfer all of his iTunes content to Samsung's Android platform.
As a result, Shope lost 13 percent of his "apps and iTunes-based content." He also expended a significant amount of time and annoyance that exceeded the cash cost of the transfer.  The explicit cost of the transfer included, "$24.99 for a subscription to iTunes Match, $4.99 for the paid version of a music management app, and $49.87 for paid replica apps."
Shope concludes that one of the primary benefits found in Apple's platform is the iCloud service which allows a user to "seamlessly sync a user's content across multiple Apple devices (Mac, iPod, iPhone, iPad and Apple TV)."  In other words, Shope found Android's lack of an iCloud to be one of the platform's biggest downsides.
Interestingly, Shope concludes that the difficulty in moving content out of Apple's ecosystem is one of the Cupertino-based company's strengths. "Our sense is that switching costs should be seen as [a] protective moat for Apple's installed base that provides a baseline of cash flow and profit that is partially independent of new user growth."
Even when Apple isn't attracting new users by selling the latest must-have product, it can still rely on a core base of users that are embedded in the company's "sticky ecosystem." This "installed base loyalty" is what the analyst believes differentiates Apple from "traditional IT hardware companies."
Shope still thinks that Apple's main appeal is its "ability to excite consumers with new products." However, it is good to know that Apple has an unusual ability to retain users longer even when it goes through product refresh droughts.
NEW! Discover a new stock idea each week for less than the cost of 1 trade. CLICK HERE for your Weekly Stock Cheat Sheets NOW!
The Goldman Sachs analyst reiterates a Buy rating on Apple stock and a price target of $500. Here's how Apple has traded today.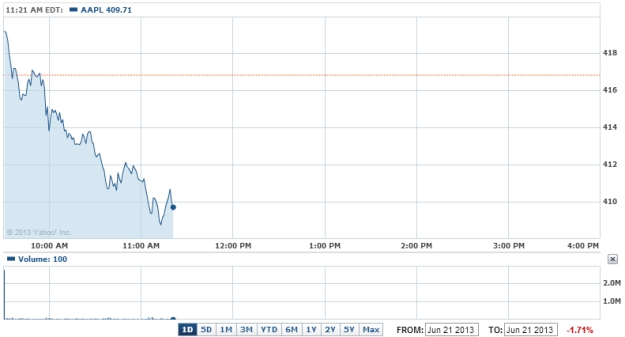 Follow Nathanael on Twitter (@ArnoldEtan_WSCS)
Don't Miss: What Is This Company Suing Apple Over?