Analyst: Tim Cook Deserves a Thumbs-Up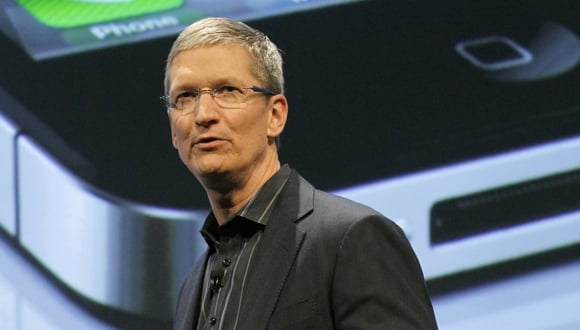 Apple (NASDAQ:AAPL) CEO Tim Cook recently received a rare affirmation of his leadership abilities from an analyst at a major financial services firm. Although he thinks Apple "stock may never again be the 'rocket ship' it once was," UBS analyst Steve Milunovich calls Cook "the right guy" to lead Apple in a note to investors via Barron's.
Although most analysts seem to believe that "most of Apple's success can be attributed to the unique capabilities of Steve Jobs," Milunovich notes that Cook has skillfully handled many of the recent challenges that the Cupertino-based company has faced, including "challenges of worker conditions, warranty issues in China, capital return demands by investors, and tax questions before Congress."
Milunovich also points out that there are three key reasons to give Cook the "benefit of the doubt" when it comes to his abilities as a CEO. First, he notes that Cook was personally endorsed by Apple's vaunted co-founder and former CEO Steve Jobs. Ironically, the same critics that like to point out that Cook is not as skilled as Jobs fail to remember that Cook was also approved by Jobs for the position of CEO.
Secondly, Milunovich notes that "Cook hasn't been on the job long enough for us to make an informed assessment." Whereas Jobs had decades to build his reputation, Cook has only been the CEO of Apple for less than two years.
Lastly, the analyst notes that Jobs dealt with very different issues during his tenure than the problems that Cook must deal with today. Milunovich believes Cook "might be the kind of CEO needed for the contentious environment Apple enters as an industry leader for the first time in its history."
Milunovich reiterates a Buy rating on Apple stock and a $500 price target. Here's how Apple traded yesterday.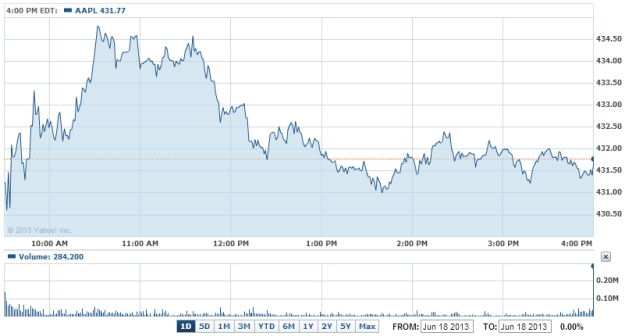 Follow Nathanael on Twitter (@ArnoldEtan_WSCS)
Don't Miss: Can the iWatch Be More Than a Hobby For Apple?