Analysts: Apple iPhone Demand Seems Strong and 3 Other Research Notes to Peruse
Apple (NASDAQ:AAPL): Morgan Stanley's analysis indicates third quarter iPhone demand is tracking to 34.5 million units as opposed to the consensus of 32 million units, higher than August due to early new iPhone demand. The analyst adds that investor concerns regarding the lack of a press release on iPhone pre-order volumes are overblown and says that 2013 pre-orders are not comparable given the higher end iPhone 5s. The shares are Overweight rated.

Comstock Resources (NYSE:CRK): Following management meetings, Global Hunter upgraded Comstock Resources to Buy from Speculative Buy based on increased confidence that it can maintain its tier 1 Eagle Ford inventory through bolt-on deals. The shares' price target is $21.

Biogen (NASDAQ:BIIB): Bank of America Merrill Lynch added Biogen to the U.S. 1 List. The firm believes that Biogen's risk/reward is favorable ahead of the Tecfidera regulatory decision in Europe, regardless of the outcome, and sees a 30 percent upside potential on a positive outcome and a 15 percent downside on a negative decision. The shares are Buy rated with a $309 price target.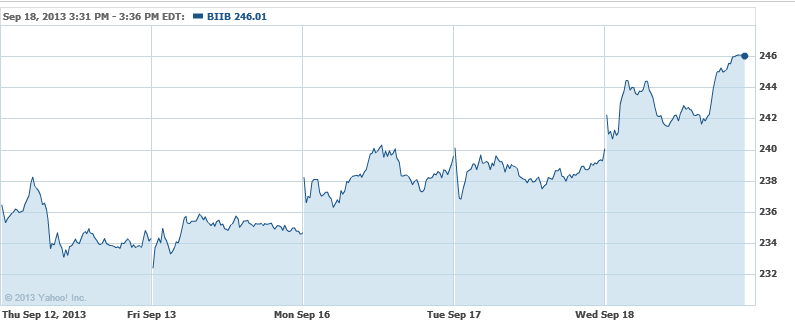 Carnival (NYSE:CCL): After conducting checks, UBS believes that the environment for Carnival continues to be promotional, particularly in the Carribbean and in the Carnival brand. The firm keeps a $39 price target and a Neutral rating on the shares.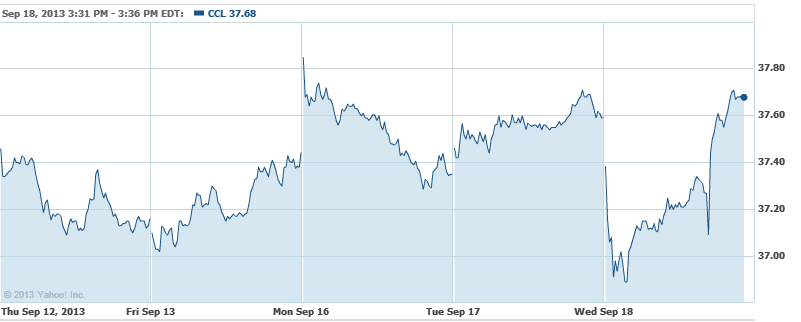 Don't Miss: Apple May Not Sufficiently Feed iPhone 5S Demand Come Friday.